Tailor-made rugs for contemporary style furniture
custom rugs —
Aug 13.2022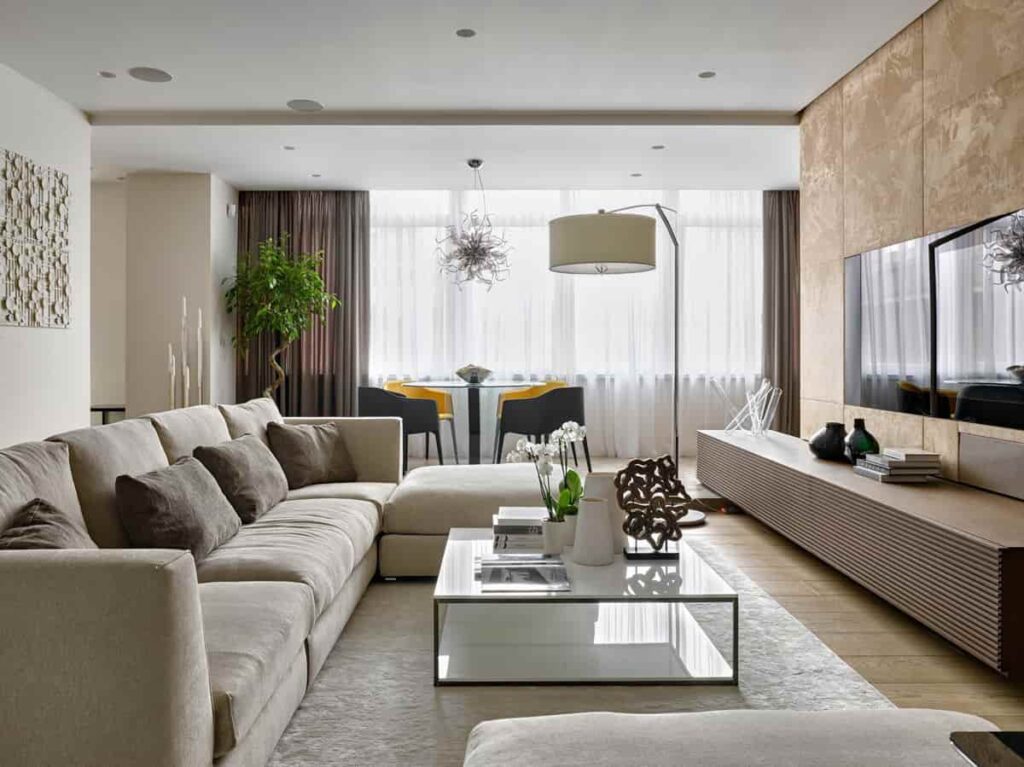 Homes furnished in contemporary style have furniture with simple, clean lines. The furniture is functional and aesthetically pleasing and, together with the furnishings, provides a pleasant user experience and a relaxing atmosphere.
Each furniture component is carefully selected to offer comfort and practicality. Following these general principles, even when choosing Tailor-made rugs for contemporary style furniture, it is possible to identify the most suitable models to enhance the look of each room in the home.
Let us therefore see how to make the right choice of Tailor-made rugs for contemporary style furniture.
What are the characteristics of Tailor-made rugs that are ideal for contemporary interior design?
What are the characteristics of Tailor-made rugs that are ideal for contemporary interior design?
Contemporary interior design is characterised by the simplicity of the furnishings. The rooms are furnished with little furniture, essential design and minimal decoration. These rooms are airy and bright, partly due to the use of white and light colours.
In rooms furnished in this way, luxury carpets have the task of warming the atmosphere and providing an accent of colour. There are essentially three choices one can make:
– one can go for a warm wool rug, perhaps long pile, white or in neutral colours, perfectly in palette with the furniture;
– you can choose a carpet with a geometric pattern in pastel colours, which is capable of creating a delicate atmosphere and, in any case, in harmony with the rest of the room;
– you can furnish the room with a luxury carpet in bright colours, choosing between oriental patterns and contemporary art patterns.
Whatever style you choose, the custom-made carpet will increase the comfort of the room and make it even more pleasing to the eye.
Of course, one must not forget the functional aspects of the customised carpet that one wants to fit into the home environment. What do we mean by this? For example, at the entrance of the house the custom-made carpet will be used to welcome guests and introduce them to the living area. On the other hand, in the living room or lounge it will fill the table or sofa area with colour and warm the atmosphere. Finally, in the bedroom a custom-made carpet will provide a soft and comfortable surface to rest your feet on when getting in and out of bed.
A guide to choosing Tailor-made rugs for contemporary style furniture
Tailor-made rugs for a contemporary style home can take many different forms. In addition, being able to customise the design means that even spaces in the home that have particular dimensions can be filled with a custom-made carpet.
For corridors and long, narrow spaces, beautiful made-to-measure runners can be made to fit the room perfectly. In the entrance area or at the foot of the stairs, on the other hand, T-shaped rugs can be placed, which are practical and have a great furnishing capacity.
In rooms where it is more usual to place carpets, such as the living room, lounge or bedrooms, you can choose as many shapes as you wish. Being able to freely decide what shape and design to give the carpet, on the other hand, is the main advantage of ordering Tailor-made rugs for contemporary style furniture (as well as for all other styles).
Let's take an example, just to get a better understanding. If you have chosen Scandinavian furnishings for your home, you can liven up the space with carpets in abstract shapes, which will create a nice contrast to the straight lines of the furniture and the uncluttered look of the room.
Various solutions can also be considered for materials. In many cases, preference is given to wool carpets, loved for their versatility and warmth. Other materials that are perfect for furnishing contemporary style homes are cotton, jute, linen and, in general, fabrics of vegetable origin.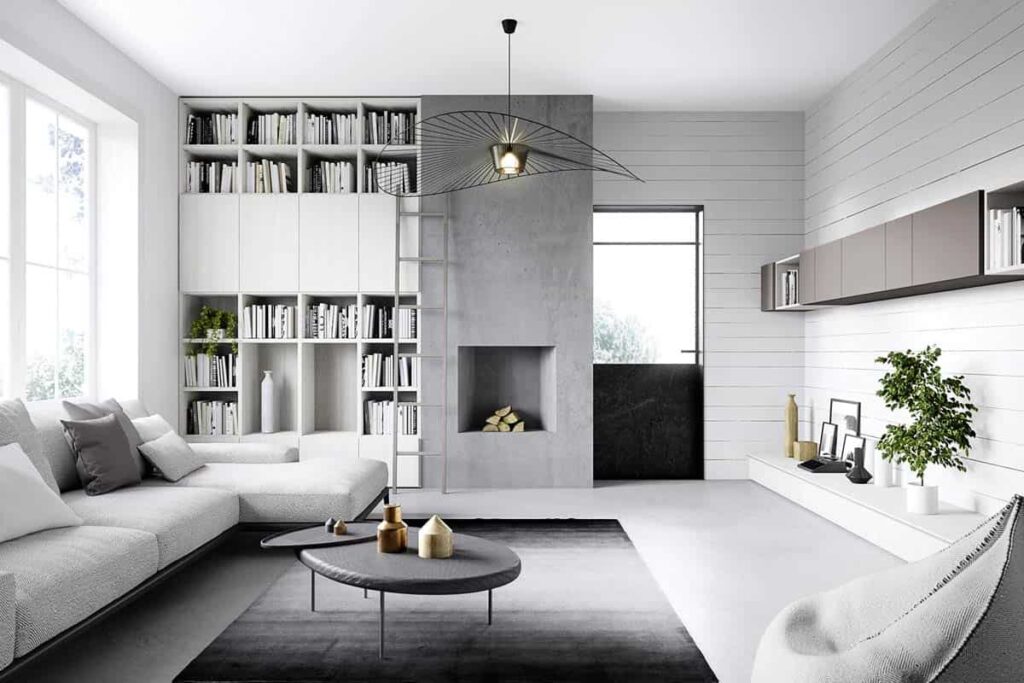 Tailor-made rugs for contemporary style furniture can create a relaxing and cosy ambience
When defining the characteristics of Tailor-made rugs for your home, you should always keep in mind what the desired end result is. Through the combination of materials, shapes, colours and processing techniques, it will be possible to create the customised carpet that is perfect for each individual home space.
For example, a carpet made from a high-quality wool yarn, such as angora wool, is perfect for warming the atmosphere. You can decide to leave the fibres in their natural colour or use dyed fibres to create simple geometric patterns.
If you strongly desire to create a cosy and elegant ambience, you can consider a carpet made of a mix of wool and silk fibres. The combination of the softness of wool and the lustre of silk is perfect for decorating contemporary rooms with personality, no matter whether the style is minimal or industrial.
It should not be forgotten that customised carpets are also the most practical solution for decorating the outdoor spaces of a home. With the right artefact, a garden with a swimming pool, a large terrace or a patio will immediately appear better cared for and cosier.
This, after all, is the great power of Tailor-made rugs for contemporary style furniture: wherever you place them, they can give a touch of authentic class, helping to make the space unique.
Nodus creates prestigious rugs.
Bring luxury into your home!
>>> CONTACT US! <<<

Nodus has reinvented the luxury rug. It was in fact the first brand to propose the concept of the rug as a work of contemporary art.
Nodus has always created exclusive products that furnish the most beautiful homes in the world. Do you want to make your home inimitable as a work of art?
Bring a hand knotted rug of the highest quality and design into the spaces of your daily life! Give your family and the people you love the beauty of a dream masterpiece! Every piece of Nodus is designed by famous Designers, making it recognisable and prestigious. In this way, each rug is unique: you will not find another one like it. Like all beautiful and unrepeatable things, one piece in the Nodus collection sets you apart and speaks to others about your taste and elegance. CONTACT US!