Diego Vencato interviewed by Nodus
Design —
Feb 27.2022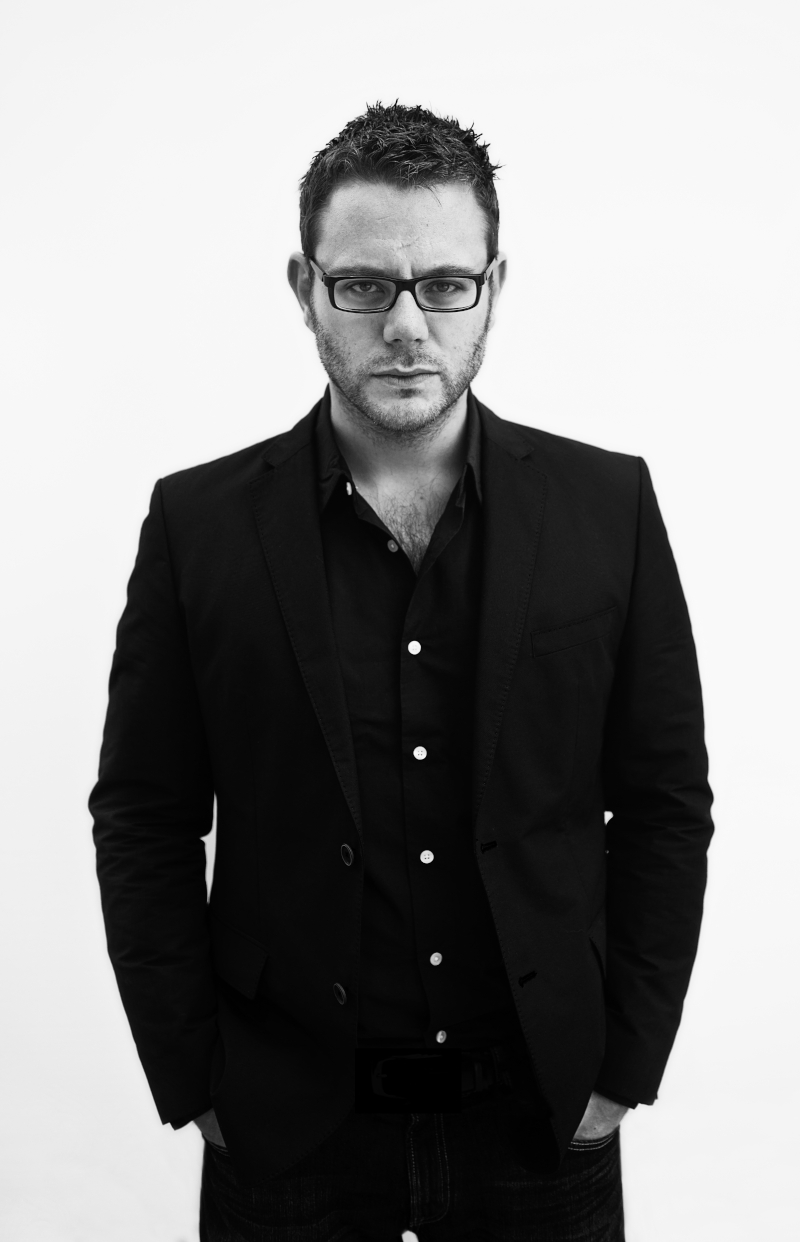 Nodus collaborates with the world's most famous designers. These creatives are famous for their style and the continuous innovation they bring with their ideas. One of these artists is Diego Vencato. We interviewed him. Let's get to know him better and find out what his ideas on design are and what he envisages for the future.
How would you define the essence or primary characteristics of your work? Every designer has his own style, his own distinctive features… what are yours?
I work a lot on materials and technologies. It is an approach based on research, made up of tests and experimentation, and therefore requires a lot of time. I always try to bring innovation, also in the relationship between man and material reality.
I understand the project in the broadest possible way: there has to be a solid idea, then I focus on production, which has to be as logical and streamlined as possible, and finally on the empathy that is generated between the project and those who use it.
What are the people or stories that have influenced you the most in your career?
I really admire the work of designers such as Angelo Mangiarotti and Jean Prouvé, because they used technique in a masterly way: the smallest possible amount of material to obtain the maximum result, through a process in which the technical detail, or the semi-finished product, acquires its own linguistic nobility and great aesthetic value.
Then, I like to remember an encounter I had with Achille Castiglioni. I went to the Triennale for an exhibition and saw him sitting at the café with some friends. I was still a student and I approached him to thank him for his work, which was an important reference point for me. He stood up, took my arm and said: "Let's go for a walk, so you can tell me what you do". At the end of the talk, he told me: "I know you want to change the world, like all young people, but I can tell you that you won't change the world. What you have to do is go to companies, understand their problems and try to solve them. If you can do that, you will have accomplished a lot." I'd say that was great advice. I still want to change the world, though not necessarily through design.
How does the cultural aspect linked to your country and its traditions enter into your projects?
I would say in many ways. I love the Mediterranean culture and the ability of the people of this area to carry on a millenary knowledge, updating it continuously. I love the typical Italian ability to always find a solution, often through unusual paths, to say the least. If you work with an Italian company, these aspects eventually become the very essence of the project.
In general, however, I am fascinated by the culture of people around the world and, in particular, by the more ancestral aspects. In fact, Decorated Skin, the carpet designed for Nodus, refers to tribal cultures and body decoration.
How do you see the future and what do you think will be the new trends in design?
Currently, we are still designing with the same philosophy that was born after World War II, but back then everything had to be redone, everything was needed. Above all, though, that was a moment of epochal change. And it is for this reason that a new culture of design has developed.
Actually, that's not the case anymore. People's awareness is changing and therefore the project will change as well. I don't really know what direction we're going in, but I think there's going to be another epochal change soon.
This is what I think now. Maybe tomorrow morning I'll change my mind.
What do you think about sustainability today? Do you think it's a basic element of design or an added value?
I would say that the best way for a product to be sustainable is to be beautiful and work well, so you don't want to throw it away. No one would throw away an Eames chair.
Having said that, I also think it has to change the way we see the world and live our lives, but that's where it gets rather long.
How much does the social aspect count and how often is it present in your projects?
Design is for people, always.
Is design more emotion, more rationality/functionality, or is there no prevalence between one of the two aspects?
Every designer and every company has its own approach, there is no right, wrong or best way to design. That's the beauty of it.
Personally, I like designs that contain both the functional and empathetic aspects, and that manage to balance them well.
What do you think about the role of textiles in design?
I would say that it is fundamental. Just think of how a bare and brutal architecture immediately becomes warmer, more intimate, even if only by inserting a rug or a curtain.
To conclude, an aphorism or a phrase that represents you.
I'm very picky and fussy about projects. Companies have to be patient with me, very patient, and I thank them for that.
Nodus creates prestigious rugs.
Bring luxury into your home!
>>> CONTACT US! <<<

Nodus has reinvented the luxury rug. It was in fact the first brand to propose the concept of the rug as a work of contemporary art.
Nodus has always created exclusive products that furnish the most beautiful homes in the world. Do you want to make your home inimitable as a work of art?
Bring a hand knotted rug of the highest quality and design into the spaces of your daily life! Give your family and the people you love the beauty of a dream masterpiece! Every piece of Nodus is designed by famous Designers, making it recognisable and prestigious. In this way, each rug is unique: you will not find another one like it. Like all beautiful and unrepeatable things, one piece in the Nodus collection sets you apart and speaks to others about your taste and elegance. CONTACT US!