Importance of Round floor rug and Where you can buy
Design — Home —
Sep 07.2022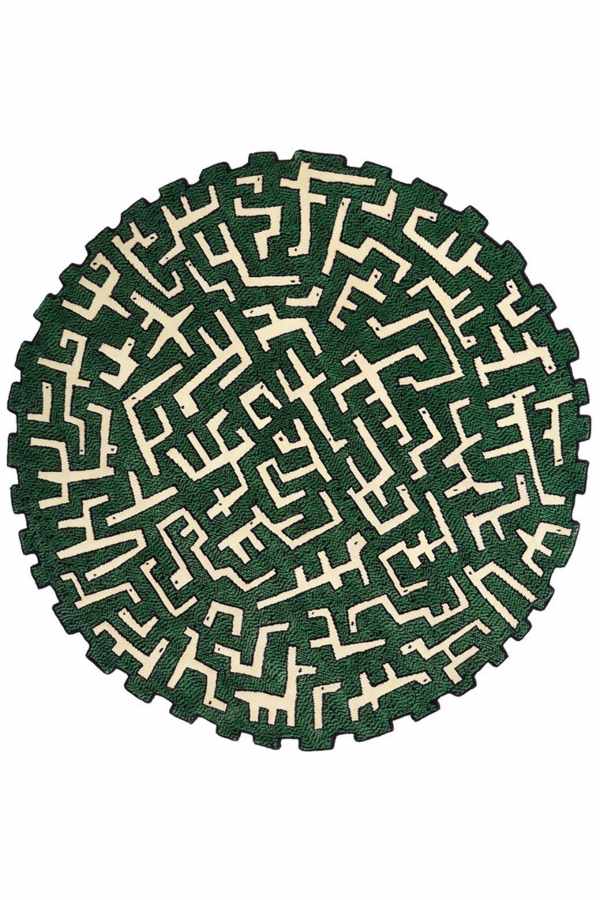 The best part about a round floor rug is that your options are practically endless. Put one under a favourite chair, and you'll feel like you're being drawn to it by the force of gravity. Please leave it in the foyer for a dash of unexpected form to counteract the straight lines of the rest of the room. Whether it's a breakfast nook, a study, or a baby's cot, a round floor rug may help you carve out a special space in any area. There is no need to measure the space to find the ideal dimensions. The goal of a round floor rug, like the period at the end of a sentence, is to provide a touch of natural, imperfect emphasis. (And if you're in the mood for something completely different, hang one up on the wall for a moment of textile-turned-large-art.)
Round floor rugs are suddenly Everywhere
Modern houses tend to have a lot of rectangles and right angles, making it difficult for interior designers to strike a harmonious balance between the many shapes inside a given space. Rectangular furniture like TVs, couches, cupboards, mattresses, and tables can seem repetitive.
Sure, you could go for a rectangular rug, but some spaces are better served by a rounded design. Consider a typical dining room: Whether you have a round, square, or rectangular table, a round rug under it will help define the space and make it feel more like a separate room. You can also use a Round floor rug to define an area for reading, as a warm accent next to a baby's crib, or as a one-of-a-kind focal point in the foyer.
Before buying a round floor rug, Keep it in Mind
Looking down at your feet, you can see how an area rug can completely transform a room's aesthetic. An area rug may cover a large swath of floor and completely alter the feel of a room. The rug is often the first design element considered by interior decorators.
Size It Right
The size, first and foremost. Since there's no point in purchasing a rug if it won't fit in the intended space, a rug size guide for various room dimensions is provided below. These are not to be taken as gospel but as broad suggestions. Most commonly, they are used for rectangular area rugs, although the fundamental principles are just as applicable to rugs of other forms, such as circular or runners.
How much space Should a Rug Cover?
The floor area should be partially, but not entirely, covered by rugs for the finest visual effect. Remember this simple rule whenever you need to cover a large portion of the floor in a room: Leave at least 18 inches (around 1.5 feet) of floor visible past the edge of the rug. It will cover a large floor area without completely taking up the space. You can reduce the amount of floor you need to cover by choosing a rug that is proportional to the size of your couch or bed.
In a bedroom, for instance, the rug should face the bed. The rug is typically placed beneath the mattress. You can either buy a huge rug that fills the area between the bed and the nightstands or a smaller rug placed horizontally under the bed and pulled out to the middle of the room.
A rectangular rug works well as a tablecloth in a dining area. Set the rug down, place the table in the middle, and arrange the chairs around it. One major perk of this arrangement is that it keeps furniture legs from damaging your floor.
Rug Shapes and Room Layout
You shouldn't discount a rug's form. It's not only a crucial aspect of design but also the practical factor that decides where on the floor you can put your rug. Here's a rundown of the most prevalent shapes and some advice on where to put them.
Match Your Rug's Material to How Your Room Will Be Used
What is the most desirable rug material? The two most important factors are your need and how it will use the space. Traditional and adaptable cotton rugs are a great choice. They're low-maintenance, comfy, and long-lasting. Excellent for usage in busy public spaces. Carpets made from wool are known for their durability and longevity. They have a plush, thick appearance and are resistant to fading and spills. Excellent for usage in busy public spaces.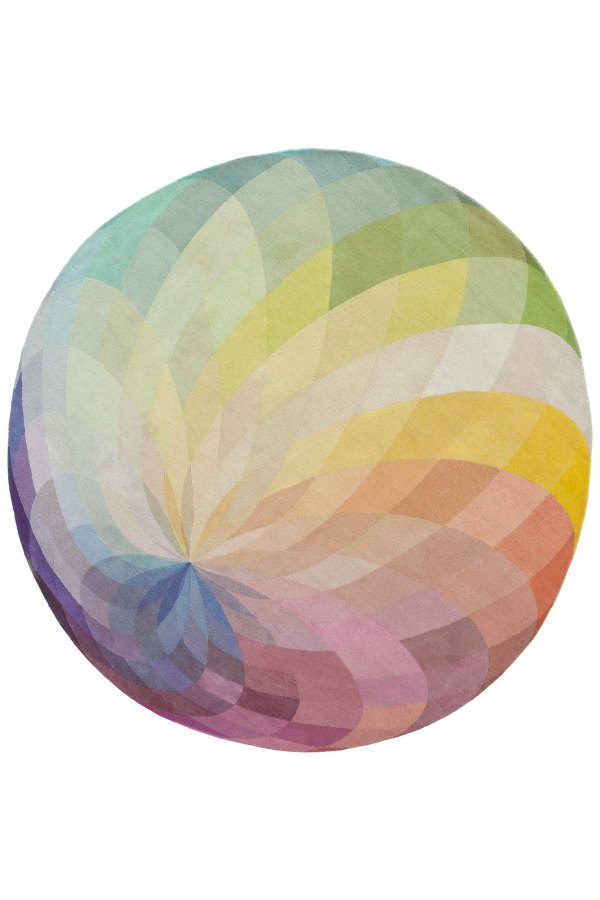 Where You can find Handmade round floor rug
The high-quality, heaven-sent fluffy velvet and sponge interlayer that goes into making Nodus's area rugs makes them the ideal piece of utilitarian room decor. It's visually pleasing, up-to-date, and trendy while creating a welcoming, cosy environment that's great for kids and grownups. Long-lasting grip dots increase friction, making the surface less slippery. Put this rug in a child's room, a nursery, the living area, or anyplace else you like.
Final Thought
It cannot be easy to find the ideal rug because of the many available options. This modest floor covering may not be the first thing people think about when decorating a room, but it is critically important. Its visual impact can either tie the room together or destroy it. Its practical value is a soft, warm place to rest tired feet. NodusRugs will help if you consider the right size, substance, function, pros, and disadvantages, in addition to the right style and colour. We have gathered a collection of round rugs to spark your imagination and guide you to the ideal balance between practicality and novelty.
Nodus creates prestigious rugs.
Bring luxury into your home!
>>> CONTACT US! <<<

Nodus has reinvented the luxury rug. It was in fact the first brand to propose the concept of the rug as a work of contemporary art.
Nodus has always created exclusive products that furnish the most beautiful homes in the world. Do you want to make your home inimitable as a work of art?
Bring a hand knotted rug of the highest quality and design into the spaces of your daily life! Give your family and the people you love the beauty of a dream masterpiece! Every piece of Nodus is designed by famous Designers, making it recognisable and prestigious. In this way, each rug is unique: you will not find another one like it. Like all beautiful and unrepeatable things, one piece in the Nodus collection sets you apart and speaks to others about your taste and elegance. CONTACT US!