Modern rug designs: how many are there? Which ones are the best?
Design — Luxury rugs —
Jul 21.2023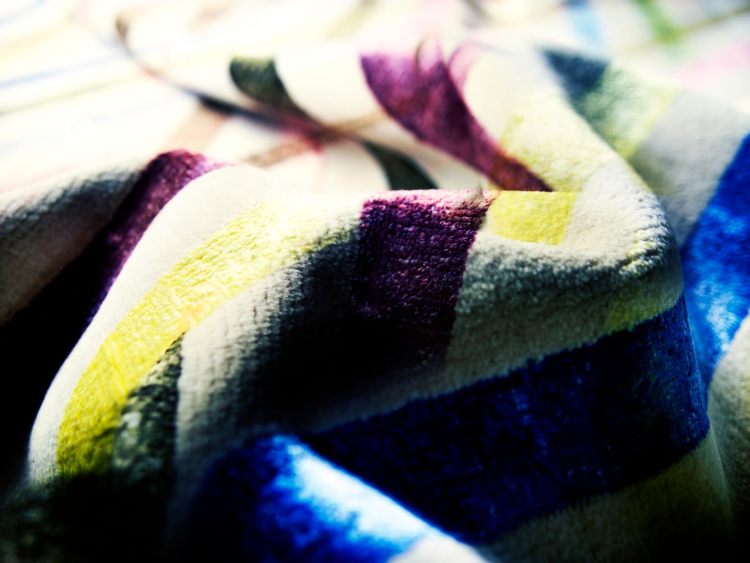 What and how many modern rug designs are there? Let's start by saying that modern rugs can furnish any space in the home in an elegant and original way. In fact, one can take advantage of the originality of modern rug designs both indoors and outdoors to create a cosy, aesthetically pleasing environment with great personality.
Depending on one's taste, one can move towards more sober designs in neutral or pastel colours, or towards more elaborate designs with complex patterns or bright colours.
What are the special features of modern rug designs?
Modern carpets differ from more traditional designs mainly in their aesthetic characteristics and the wide variety of designs available.
While Oriental designs could be said to follow a kind of guideline, involving the use of traditional decorative motifs and symbols linked to religion or local culture, in modern carpets the designs on offer range from patterns that have references to traditional designs to abstract designs and contemporary art carpets.
The use of colours also distinguishes modern carpets from traditional ones and is an important element in the design of these models. Modern carpets often present an original combination of colours, offered in neutral or light tones or in bright and vivid shades. The most original design solutions can also focus on bold and unexpected combinations that create a surprising and stimulating visual effect.
Modern carpets are also characterised by the use of innovative materials. While wool and cotton are the most frequently used solutions for antique carpets, modern models use yarns of artificial origin, either alone or mixed with natural yarns. Synthetic fibres, for example, are excellent for outdoor pieces, while viscose or artificial silks are able to replicate the lustre and strength of natural silk while significantly lowering the costs of obtaining the yarn.
What other considerations can be made about modern rug designs? Among the distinguishing features of modern carpets is their versatility and the fact that they can be used in combination with other designs. In some cases, manufacturers focus on modular shapes and designs, which can be combined with other carpets to furnish larger spaces in the home, while in other cases they focus on complementary designs, which can be enhanced by stacking several models, for example.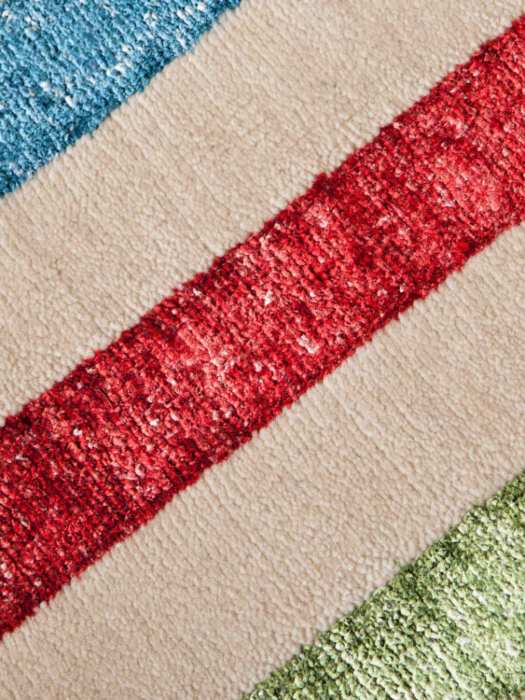 What are the benefits of furnishing with a modern design carpet?
Furnishing with a modern-designed carpet can add personality and style to any room in the home. Often, this type of carpet proves to be the best choice for decorating transit spaces in the home, which need bright colour and design to acquire some liveliness.
The range of colours, sizes and shapes available makes it possible to find the perfect solution for decorating hallways, entrances, staircases, as well as living rooms, lounges and bedrooms. By being able to choose from many different designs for modern carpets, it is also easy to match carpets correctly with furniture, regardless of the furnishing style adopted.
What more can be said about the various modern rug designs? Like all textiles, modern rug designs offer important benefits in terms of functionality. In contemporary homes, the insulating properties of carpets are especially appreciated. Especially if one opts for a model made of wool, the acoustic and thermal insulation capabilities can be exploited.
Those who wish to enhance the design of modern carpets can structure the interior in such a way that the various pieces play a leading role. In large rooms, for example, artefacts can be used to visually separate spaces, while in small rooms the pieces can be harmoniously combined with furniture to achieve an elegant result.
How to choose the right modern rug designs?
Modern artefacts can transform any room in a surprising way. In order to choose the most suitable design for each space, many different factors must be taken into account: starting with the type of room and ending with the size of the space to be furnished, the particularities of the room and the general atmosphere.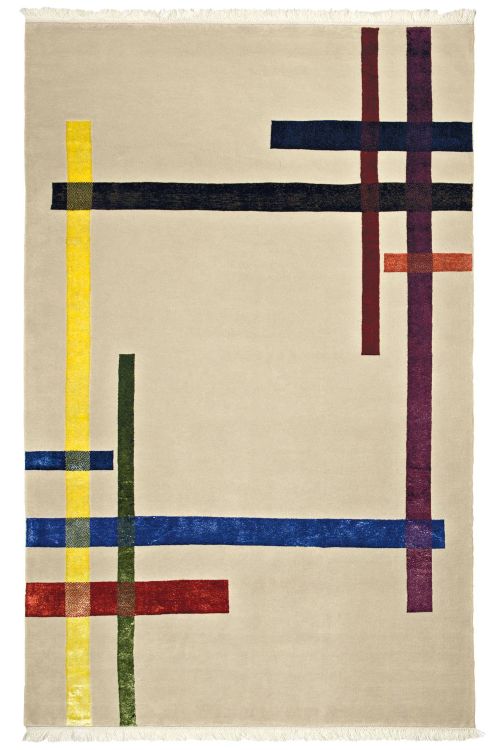 On the basis of these considerations, it is possible to select the materials, colours and dimensions of the modern carpet, and then also to define the best manufacturing techniques and possibly decide to opt for a made-to-measure model.
A few more thoughts on the design of the modern carpet. The choice of the pattern of the piece is probably the most important. In order not to make mistakes, one must consider the general style of the room and the type of furniture present. If you have chosen minimalist or contemporary furniture, it might be more appropriate to opt for a carpet with a geometric design and clean lines or for a lively carpet to be the focal point of the room. If, on the other hand, the furniture has a more traditional style, it is more appropriate to use a rug with floral or oriental motifs, which can add a touch of elegance and sophistication to the space.
Nodus creates prestigious rugs.
Bring luxury into your home!
>>> CONTACT US! <<<

Nodus has reinvented the luxury rug. It was in fact the first brand to propose the concept of the rug as a work of contemporary art.
Nodus has always created exclusive products that furnish the most beautiful homes in the world. Do you want to make your home inimitable as a work of art?
Bring a hand knotted rug of the highest quality and design into the spaces of your daily life! Give your family and the people you love the beauty of a dream masterpiece! Every piece of Nodus is designed by famous Designers, making it recognisable and prestigious. In this way, each rug is unique: you will not find another one like it. Like all beautiful and unrepeatable things, one piece in the Nodus collection sets you apart and speaks to others about your taste and elegance. CONTACT US!