Modern italian rugs: why is Milan the ideal place to buy a contemporary luxury carpet?
Design —
Dec 13.2022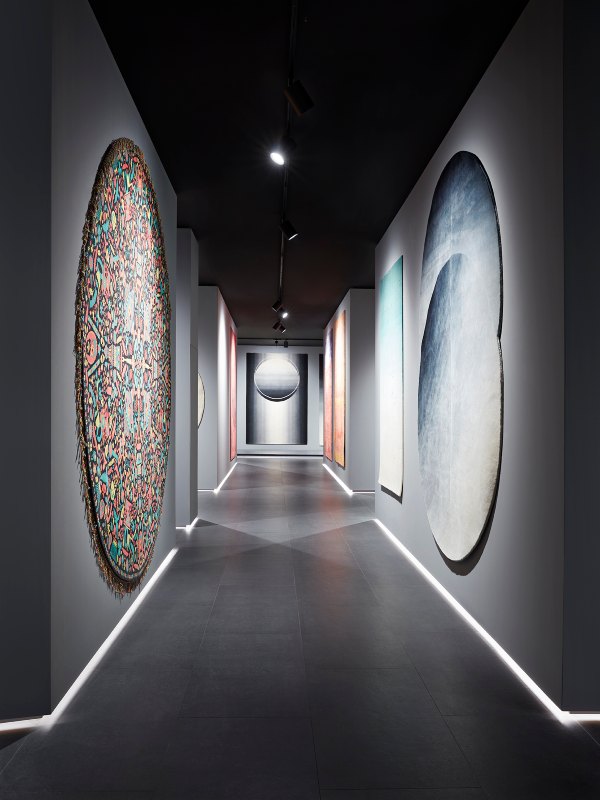 Today we are talking about modern italian rugs. If you need to buy modern style carpets, Italy is, in all probability, the best place to find the artefacts you are looking for. In particular, the city of Milan, the capital of Lombardy is in fact the most important city in Italy for fashion and design, and is also the one with the strongest international atmosphere.
Interior design trends first arrive in Milan and then spread to the rest of Italy. And it is in the city of the Madonnina that you find the best designers around. In short, buying modern italian rugs is a guarantee of great choice and quality, so that you can obtain state-of-the-art models that are customised to suit your style.
What are the advantages of buying modern italian rugs (or elsewhere)?
Modern carpets are high-quality products made of high-quality materials and created by talented designers . These carpet designs differ from traditional ones in the use of a greater variety of colours, materials and designs.
In the creation of modern carpets, experimentation is constantly taking place, mixing different processing techniques, materials, shapes and shades. This makes these products extremely versatile and able to adapt to various furnishing styles of a home or business.
Modern style carpets are the perfect solution to complete the interior design of homes ranging from classic to contemporary, including japandi, mid-century and vintage styles. In each of these rooms, it is possible to place an original modern artefact that enhances the lines of the furniture and creates an elegant and unique atmosphere.
Which modern carpets should be chosen to furnish a home?
Luxury carpets contribute to the first impression a room gives to those who enter it for the first time. Keeping this in mind helps you select the right modern carpet models for your home. Asking yourself which colours and decorative patterns best reflect what you want to convey allows you to skim the many options available and narrow down the field.
Specifically, when we talk about modern italian rugs or elsewhere, we are referring to carpet patterns produced around the beginning of the 20th century. These are carpets that incorporate many characteristics of traditional Oriental carpets and elements of modern interior design.
They are close to traditional carpets in terms of the manual workmanship adopted and the use of naturally dyed yarns. On the other hand, they represent pieces close to the contemporary in their appearance and in the aesthetic choices made by the designers.
The variety of styles and colours of modern italian rugs is such that they can be used to complete the décor of all domestic spaces. In addition, it is always possible to find an artefact that fits wonderfully in different kinds of homes.
Aesthetic differences aside, the most popular types of modern carpets that people choose for their homes today are hand-knotted wool carpets. These contemporary pieces can be found in the best dealer boutiques in Milan. These types of carpets are particularly durable and tend to last longer than models made of other materials. The high-quality wool used for this kind of production does not wear out as easily as synthetic fibres do. It is therefore also ideal for heavy treading.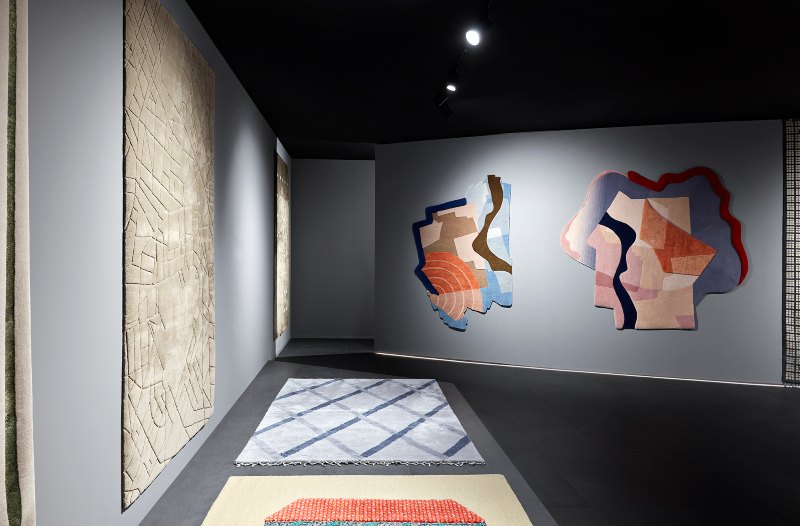 Three good reasons to trust an expert seller of modern italian rugs
Modern italian rugs are the new must-have in home decoration. They are unique and original pieces that can be found in various shops around the city. Prices vary depending on the model chosen, but in general the durability of the product justifies the financial investment. This is especially true of the carpets in the Nodus collections, which are true works of art of museum quality, capable of acquiring value over time.
The models of handmade modern carpets are unique pieces. They come in different sizes and shapes and are made of valuable materials such as wool and silk. By contacting experienced Milanese carpet dealers, it is possible to choose one of the carpets available for immediate delivery or to have custom-made carpets made to measure, which have exactly the desired characteristics.
modern italian rugs dealers can also provide advice and suggestions to help customers make the right choice. One of the most important and difficult decisions to make concerns, for example, the type of workmanship used to make the carpet.
In addition to traditional hand-knotted carpets, which are prized for their strength and durability, it is also worth considering taftati carpets, which are extremely soft and soft-looking, and long-pile carpets, which are very comfortable and perfect for bringing warmth and softness into the bedroom.
If, on the other hand, the customer wants a carpet that is versatile and flexible in use, a flat-weave model might be the right choice. Such pieces are thin and light, therefore easy to move, and allow for many different combinations with various furniture styles. Finally, they are also perfect to be placed in a room that has been furnished in a minimal and Nordic style.
If you have decided to buy modern italian rugs, your choice is an excellent one. Remember, however, to rely on a true expert in luxury artefacts, so that you can be sure you are entrusting yourself to a professional with proven experience.
Nodus creates prestigious rugs.
Bring luxury into your home!
>>> CONTACT US! <<<

Nodus has reinvented the luxury rug. It was in fact the first brand to propose the concept of the rug as a work of contemporary art.
Nodus has always created exclusive products that furnish the most beautiful homes in the world. Do you want to make your home inimitable as a work of art?
Bring a hand knotted rug of the highest quality and design into the spaces of your daily life! Give your family and the people you love the beauty of a dream masterpiece! Every piece of Nodus is designed by famous Designers, making it recognisable and prestigious. In this way, each rug is unique: you will not find another one like it. Like all beautiful and unrepeatable things, one piece in the Nodus collection sets you apart and speaks to others about your taste and elegance. CONTACT US!