Matali Crasset interviewed by Nodus
Design —
Jul 18.2021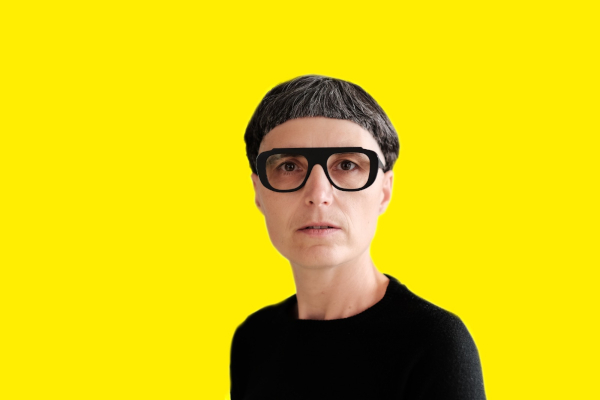 Nodus collaborates with the world's most famous designers. These creatives are famous for their style and the continuous innovation they bring with their ideas. One of these artists is Matali Crasset. We interviewed her. Let's get to know her better and find out what her ideas on design are and what she envisages for the future.
How would you define the essence or primary characteristics of your work? Each designer has his own style, his own distinctive trait … which are yours? And than: is Design more emotion, more rationality/functionality, or is there no prevalence between one of the two aspects?
Beyond the function which is a union minimum, I see this job more and more, through the projects I lead, as that of a midwife, a maieutician. It is less and less a question of shaping matter – aesthetics – but rather of making emerge, of federating, of organizing, around intentions and common values, links and networks of competences, of connivance, of sociality. The majority of the projects I am currently working on highlight this dimension of collective and collaborative work. I am thinking of the recent project of the Maison des Petits at 104 in Paris, of the sylvan houses for the Vent des forêts in Fresnes au Mont in the Meuse, of the school Le blé en herbe in Trebedan in Brittany with the Fondation de France, or the HI.bride farm in progress in the Luberon at Villelaure. So there is a more and more local dimension which interests me a lot. We can see that contemporaneity is no longer the exclusive privilege of the urban world.
Of course, I also draw objects, but the objects are neither the center nor the finality of the creation process, but a possible actualization among others (an architecture, a scenography, an exhibition…) at a given moment, of a larger system of thought.
What are the people or stories that have influenced you the most in your career path?
I had the chance to work with Denis Santachiara, who showed me that a studio could work in an experimental way, with Philippe Starck who made me understand different scales of project. The designers I feel closest to are Nanna Ditzel for having proposed new typologies and Bruno Munari for his freedom.
How much does the culture of your country and its traditions permeate your projects?
I naively discovered that I was infused with French thinking when I did workshops abroad. The way of thinking in France is different, not better, but just different.
The way I articulate projects is French, especially this chance to articulate a cultural commitment around an artistic proposal and a social commitment.
How do you imagine the future and what do you think will be the new trends in design?
I am simply a designer and not a fortune teller, and I am not interested in trends. I am anchored in life and reality.
What do youthink of the role of sustainability at present? Do you think it is a basic element of design, or it is an added value, in your opinion?
I consider each project, each order in its context. When I realized for example the Dar HI ecolodge in Nefta, we first studied the strengths and know-how of the territory, using local brick, working with women for the realization of the covers, realizing basins with Tunisian marble of Foussana, not importing anything but using the competences of the ground… The project can only be richer and humanly more passionate.
How important are the social issues in your design and how often are are they influencing your projects?
What is more important to me is to summon the sensitive.
What do you think about the role of textiles in design?
For a year I directed a workshop on textiles for the Hermès Foundation. The textile, especially in the time of Covid-19, brings to light the question of the flow of merchandise, their manufacture and forces us to question the touch in a time when bodies avoid each other in the social space.
To conclude, an aphorism or a phrase that represents you…
I will paraphrase a quote from the artist Robert Filliou: "Design is what makes life more interesting than design".
Nodus creates prestigious carpets.
Bring luxury into your home!
>>> CONTACT US! <<<

Nodus has reinvented the luxury carpet. It was in fact the first brand to propose the concept of the rug as a work of contemporary art.
Nodus has always created exclusive products that furnish the most beautiful homes in the world. Do you want to make your home inimitable as a work of art?
Bring a hand knotted rug of the highest quality and design into the spaces of your daily life! Give your family and the people you love the beauty of a dream masterpiece! Every piece of Nodus is designed by famous Designers, making it recognisable and prestigious. In this way, each rug is unique: you will not find another one like it. Like all beautiful and unrepeatable things, one piece in the Nodus collection sets you apart and speaks to others about your taste and elegance. CONTACT US!