Handmade Persian rugs: a complete guide to choosing
Design — Materials and techniques —
Oct 14.2022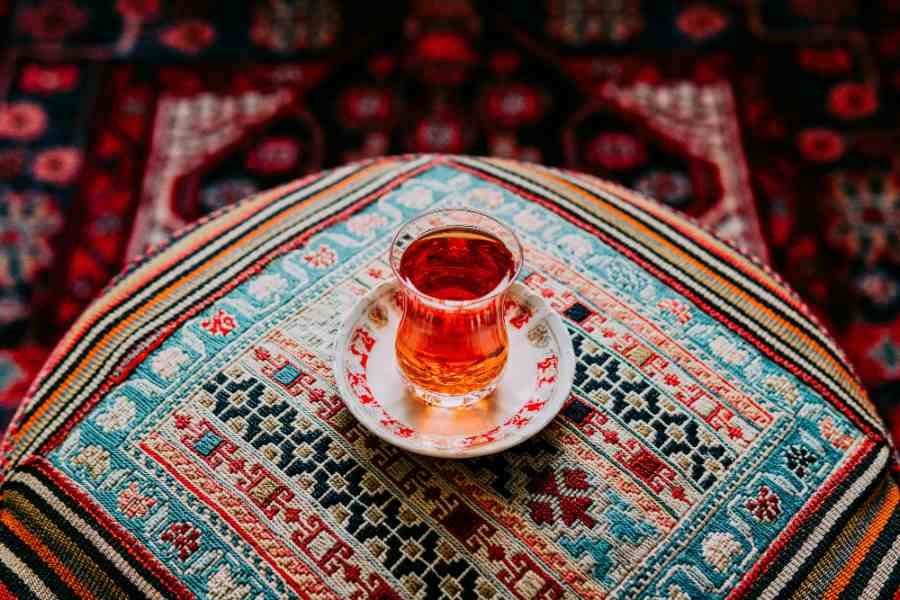 Handmade Persian rugs are among the most popular solutions for those who choose to complete their home furnishings with a luxury artefact .
Two of the reasons why Persian rugs are so popular? We can certainly cite the versatility of their design and the beauty of their characteristic patterns, which often make them a sublime furnishing accessory.
In addition to this, the typical pattern of handmade Persian rugs can be perfectly adapted to both traditional and contemporary furnishing styles, giving practically any type of room a cosy and warm atmosphere.
All you need to know about handmade Persian rugs
The best Persian rugs come from Iran, a state that was known as Persia until 1935. Although the art of hand-knotting rugs has spread throughout the Middle East and Asia, it is in Persia that this art has reached the highest levels of quality.
In fact, there are several cities where specialised workshops have helped to create veritable schools, which have helped to train and launch some of the most talented master knotters in all of Asia. Each of these schools is characterised by the use of specific colours or decorative motifs. The Tabriz school, for example, is one of the best known and has produced luxury rugs of immense value. Specifically, these artefacts feature a large medallion in the centre, surrounded by symmetrical decorations and framed by a coloured border. Traditional Tabriz rugs are made of fine wool yarns and dyed mainly in red and beige.
One can also recognise a handmade Persian carpet from a carpet produced in other parts of the world by analysing the type of knot used to secure the threads to the warp. In Persian rugs, the so-called senneh knot is in fact used, an asymmetrical type of knot, which differs from the symmetrical knot. The latter is used in artefacts produced in Turkey and neighbouring areas.
What makes handmade Persian rugs unique?
Rugs made in Persia can make any room in which they are placed special. This is largely due to the colours used, which give the carpet a neat and warm appearance. Among the most popular colours are red and blue, which come in various shades and can even reach very intense tones. There are also models in more delicate colours and pastel shades. We refer in particular to rugs with floral decorations.
All handmade Persian rugs that were produced until the beginning of the 20th century were made from yarns dyed with natural pigments. As for modern rugs, on the other hand, it is possible to find both naturally dyed rugs and rugs made of materials coloured with chemicals on the market. In general, the former are considered more valuable and can rely on shades and a depth of colour that cannot be achieved by chemical colours.
In addition to colour, what makes handmade Persian rugs unmistakable and valuable are the materials from which they are made. In most cases, these are woollen yarns, which are very durable and soft. At the same time, for the most exclusive models, a mix of wool and silk is used. Why this choice? The addition of silk gives the luxury carpet an original shiny finish and further amplifies the range of colours that can be perceived when looking at it.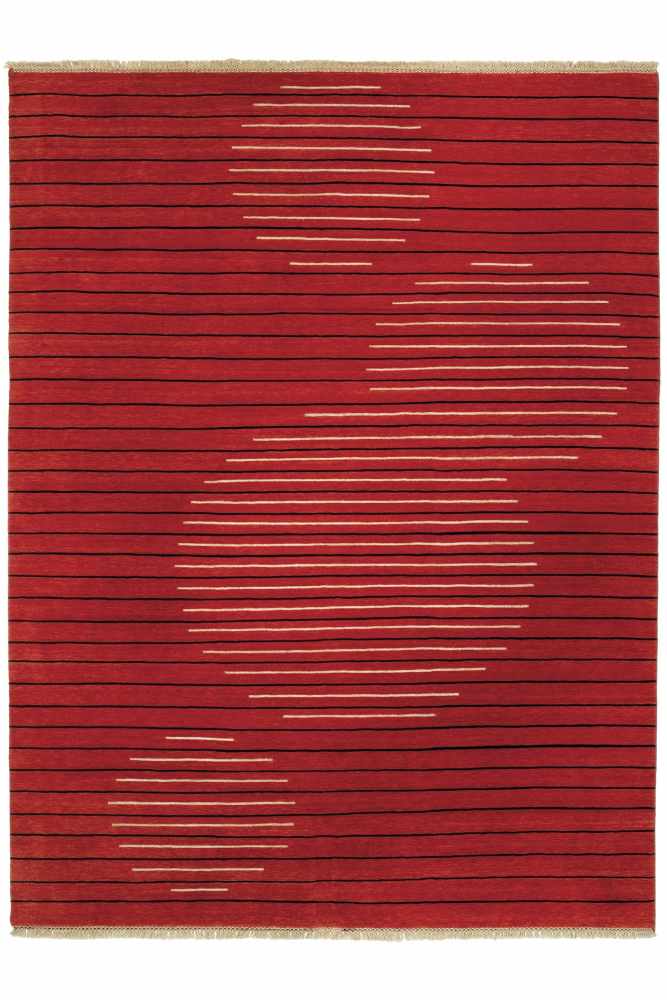 How can a handmade Persian carpet be incorporated into home furnishings?        
Furnishing with Persian rugs made by Iran's most skilled knotters is always a winning choice. Both domestic and commercial environments can be enhanced by the use of this kind of artefact.
In the spaces in which they are placed, Persian rugs express their full decorative capacity and lend a strong character to locations. In addition, those who choose to furnish with these fine rugs can benefit from the comfort and practicality that characterise this particular category of furnishing elements.
What more can we say? We can certainly mention that handmade Oriental rugs are very durable and easy to clean, and that these characteristics make them ideal accessories for use in busy environments such as shops and hotels.
In the home, a Persian carpet can be successfully placed in a living room or bedroom. Those who love large-format artefacts can best appreciate the unique design of handmade Persian rugs by choosing to place one in a loft. Or they may decide to place it in an open-plan living area.
Other spaces in the home where handmade Persian rugs can complement the decor? Other spaces in which these artefacts can correctly interpret the objectives of the interior design project? We can point without hesitation to the corridors and outdoor areas of the house. Indeed, inside a gazebo placed in the garden or a terrace, Persian rugs that have been made entirely by hand can help create a relaxing area with a cosy and warm atmosphere.
Nodus creates prestigious rugs.
Bring luxury into your home!
>>> CONTACT US! <<<

Nodus has reinvented the luxury rug. It was in fact the first brand to propose the concept of the rug as a work of contemporary art.
Nodus has always created exclusive products that furnish the most beautiful homes in the world. Do you want to make your home inimitable as a work of art?
Bring a hand knotted rug of the highest quality and design into the spaces of your daily life! Give your family and the people you love the beauty of a dream masterpiece! Every piece of Nodus is designed by famous Designers, making it recognisable and prestigious. In this way, each rug is unique: you will not find another one like it. Like all beautiful and unrepeatable things, one piece in the Nodus collection sets you apart and speaks to others about your taste and elegance. CONTACT US!