Luxury  green rugs: how to choose the right shade for your needs?
Design —
Sep 15.2022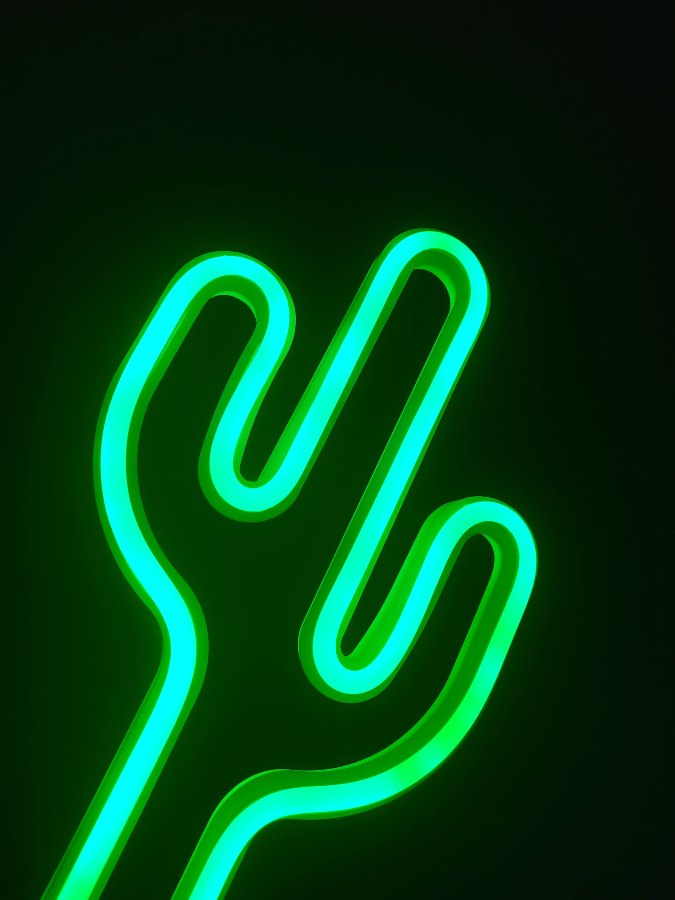 In domestic environments, green rugs – we are referring to high-end ones – can give the space a fresh, clean look.
The colour green is one of the most versatile colours of all and fits perfectly into the most diverse interior design contexts and styles. You can use green rugs to add an accent of colour in a room that needs a special sprint, outdoors to emphasise the furniture's connection with the natural world, and indoors to give the room serenity and harmony.
All the special features of luxury green rugs you should know about
When we talk about high-end green rugs, in most cases we are dealing with modern, contemporary rugs. Green is in fact a special colour, which in the Arab world is associated with the figure of Muhammad. For this reason, green is a colour used almost exclusively for prayer rugs. Being almost a sacred colour, a symbol of the Prophet and of paradise, it is forbidden to tread on artefacts of this colour.
Green is therefore almost absent from Persian and Oriental decorative rugs in general, while it is very present in rugs produced in the western world. Green rugs are especially prominent in interior design projects that aim to create eco-friendly environments or in which furniture made of natural materials is to take centre stage.
In the home, all shades of green can be used to characterise each room in a unique way. While darker shades give the room a warm and cosy atmosphere, light greens and fluorescent shades bring vibrancy and freshness to the space.
Resorting to luxurious green rugs is also useful when you feel the need to renew the look of a room without changing the decor or furniture arrangement. Thanks to the messages conveyed by the colour green and with the right carpet design, even the coldest or most anonymous room in the house can be made cosy.
What meaning is associated with a green carpet?
Green is the colour of nature par excellence. Using high-quality green rugs in furniture is a clear reminder of the natural world and is a bit like bringing plants into your home. For those who do not have the possibility of bringing house plants into their homes, furnishing with green carpets, combined with themed decorations and natural accessories, can be a good way to create an ambience that recalls the freshness and vitality of spaces filled with plants.
Freshness and vitality are two other concepts that are often associated with the colour green. Especially in its lighter shades, the green carpet expresses an irresistible vital energy. In interior design, one can exploit this capacity of colour to decorate an office or a creative studio, but also to stimulate the imagination in the children's room.
Green is also the colour of spring and, in a broader sense, of rebirth and renewal. For this reason, green carpets prove to be the ideal solution for all those projects where you want to change the décor without disrupting it.
Finally, the colour green also has the merit of reducing stress and promoting relaxation, especially in its pastel and yellow shades. Keep these colours in mind when choosing rugs for your bedroom.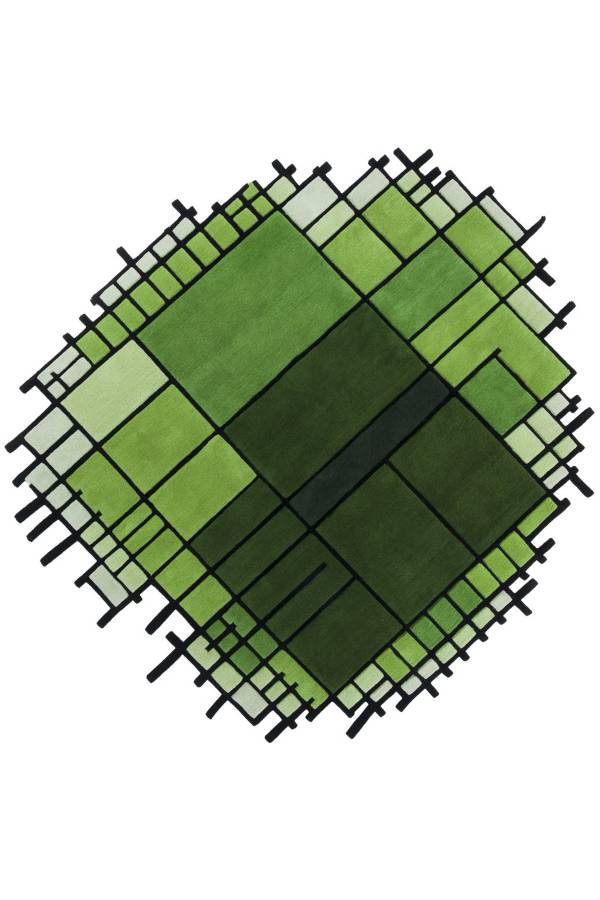 How best to decorate your home using luxury green rugs?
Using a green carpet is a great way to add a touch of colour to a room in the house, regardless of whether the room is in the living or sleeping area. Depending on the result you want to achieve, you can choose a mint green carpet, delicate and sophisticated, a bottle green carpet, warm and cosy, or a petrol green carpet, modern and trendy.
Green is one of the most versatile of all colours in the world of rugs. Indeed, it adapts to the most traditional patterns as well as to contemporary ones, without losing its character and evocative power. With the right combinations, luxury green carpets can therefore enhance spaces furnished in any style.
In an industrial environment, for example, a dark green carpet emphasises metal, glass and leather elements and makes the atmosphere intriguing and warm. A Nordic ambience, on the other hand, can be enhanced with a teal or pastel green carpet: the brilliance of these delicate shades of green enhances the harmony of the furnishings. In its brightest and most vivid shades, green is perfect for luxury rugs to be used in tech or ultra-modern furnished rooms.
Whatever style you have been inspired by when decorating your home, you can add an original and unique touch to any home environment with high-quality green rugs.
Nodus creates prestigious rugs.
Bring luxury into your home!
>>> CONTACT US! <<<

Nodus has reinvented the luxury rug. It was in fact the first brand to propose the concept of the rug as a work of contemporary art.
Nodus has always created exclusive products that furnish the most beautiful homes in the world. Do you want to make your home inimitable as a work of art?
Bring a hand knotted rug of the highest quality and design into the spaces of your daily life! Give your family and the people you love the beauty of a dream masterpiece! Every piece of Nodus is designed by famous Designers, making it recognisable and prestigious. In this way, each rug is unique: you will not find another one like it. Like all beautiful and unrepeatable things, one piece in the Nodus collection sets you apart and speaks to others about your taste and elegance. CONTACT US!