Extra large outdoor rugs: what do they look like? How to choose the right model for your project?
Design — Materials and techniques —
Jun 28.2023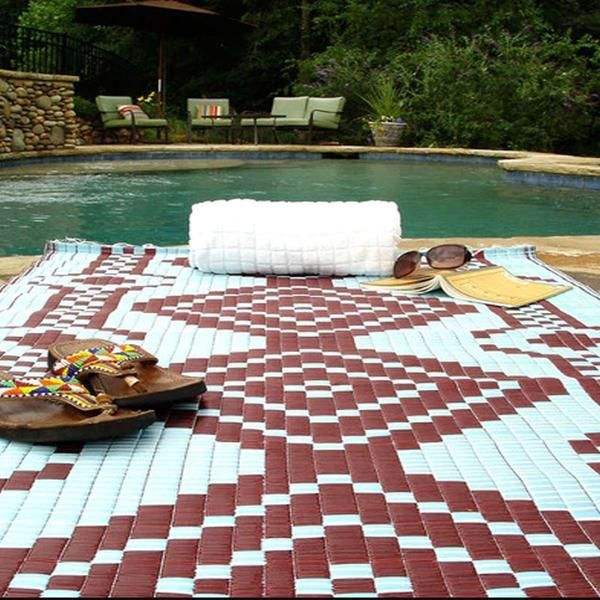 Extra large outdoor rugs soffer a wide range of possibilities to enrich and transform the outdoor spaces in your home.
Whether you have a lush garden, a cosy patio, a scenic terrace, an outdoor canopy under which to dine in summer, or a stylishly furnished gazebo, it makes no difference: XXL-size outdoor carpets can add value to any of these spaces and help you create an inviting and unique atmosphere.
Which outdoor spaces should be furnished with extra large outdoor rugs?
In gardens, large carpets can be placed either on the lawn or in an area where a stone or wooden floor has been laid, perhaps in the area around a swimming pool. In both cases, the carpet will help to delimit and define the relaxation area, while also adding a touch of colour and style.
Those who have created covered relaxation areas outdoors, such as a gazebo or canopy, can make use of the decorative capacity of large outdoor carpets to add personality to the space and turn it into a true outdoor living room. By choosing a rug that matches the theme and style of the gazebo, it is possible to create an elegant and inviting space where guests will feel at ease and where it will be pleasant to spend time together or alone.
Extra large outdoor rugs are also perfect for patios. In this space, placing a large artefact under outdoor furniture or using it to create a separate area for conversation can enhance the comfrort of the outdoor space and use the rug as a focal point.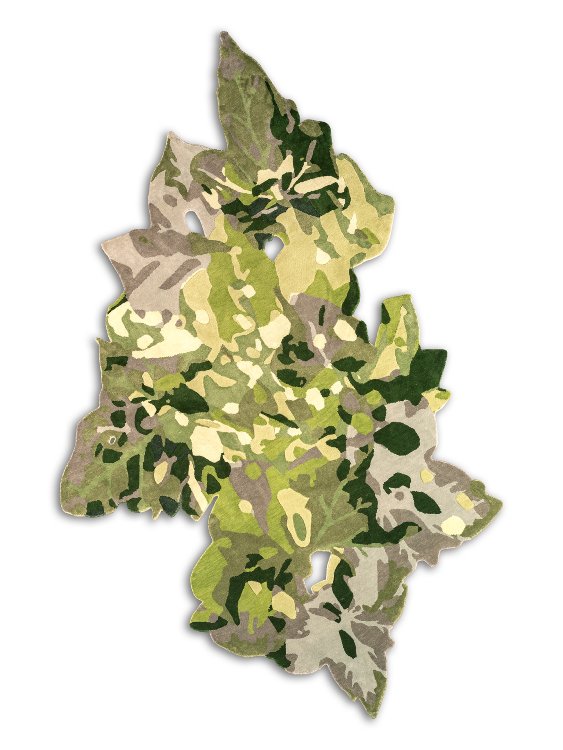 Terraces are also spaces where you can decide to fit an extra-large outdoor rug. In this case, it is important to choose a model that fits the size of the terrace and with a design that stands out and gives the space personality.
The best materials to choose for extra large outdoor rugs
When it comes to selecting the best materials for large outdoor rugs, there are several options to choose from.
Polypropylene is definitely the most popular material for large outdoor carpets. Due to its high resistance to moisture, weather and wear, it has the ideal characteristics for being placed outside the home, even in unprotected spaces such as gardens. These textiles are also easy to clean, do not fade and have good stain resistance.
An alternative to polypropylene carpets are acrylic models. This type of carpet is preferred when you want to create a cosy and warm atmosphere. Due to the fact that in some ways these carpets resemble models made of natural fibres, they are ideal in gazebos, patios and terraces used as outdoor lounges. Like polypropylene, acrylic also resists weathering very well and is not damaged by moisture, sunlight or water.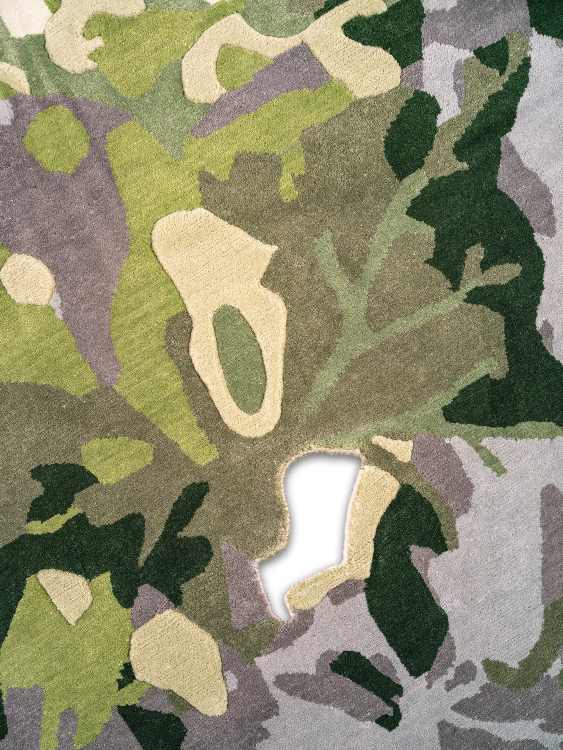 Finally, nylon carpets should not be forgotten. Extralarge outdoor rugs made of nylon are excellent for outdoor locations because they are durable and hard-wearing, but also easy to lay and look good. These items are ideal for terraces and gardens and are the ideal solution when furnishing busy spaces.
Buying tips: a complete guide to buying extra large outdoor rugs
When it comes to buying extra large outdoor rugs, it is important to identify models that stand out in terms of quality and appearance. To find the right carpet, it is useful to analyse:
– Weather resistance. Before purchasing the carpet, it is necessary to check whether it is UV-, weather-, moisture- and mould-resistant, so that it can be used without problems even during the wettest seasons.
– Carpet safety. Especially if outdoor spaces are frequented by children, the elderly or pets, making sure that extra large outdoor rugs are safe to use is very important. In this regard, it is useful to check that the individual item is not placed on slippery surfaces or that, when wet, it does not slip itself. Then adding a non-slip base or fixing the carpet to the ground will avoid the risk of tripping or falling.
– Ease of cleaning. Extralarge outdoor carpets made of synthetic fibres can be cleaned very easily. Water and a neutral detergent can be used for washing, while a broom or hoover can be used for surface cleaning.
– Style and design. To make the right choice, you need to consider the style and design of the individual extra large outdoor rugs and ensure that it is consistent with that of the outdoor space for which it is intended.
Nodus creates prestigious rugs.
Bring luxury into your home!
>>> CONTACT US! <<<

Nodus has reinvented the luxury rug. It was in fact the first brand to propose the concept of the rug as a work of contemporary art.
Nodus has always created exclusive products that furnish the most beautiful homes in the world. Do you want to make your home inimitable as a work of art?
Bring a hand knotted rug of the highest quality and design into the spaces of your daily life! Give your family and the people you love the beauty of a dream masterpiece! Every piece of Nodus is designed by famous Designers, making it recognisable and prestigious. In this way, each rug is unique: you will not find another one like it. Like all beautiful and unrepeatable things, one piece in the Nodus collection sets you apart and speaks to others about your taste and elegance. CONTACT US!