Decorative Carpets transform the space.
Design —
Sep 07.2022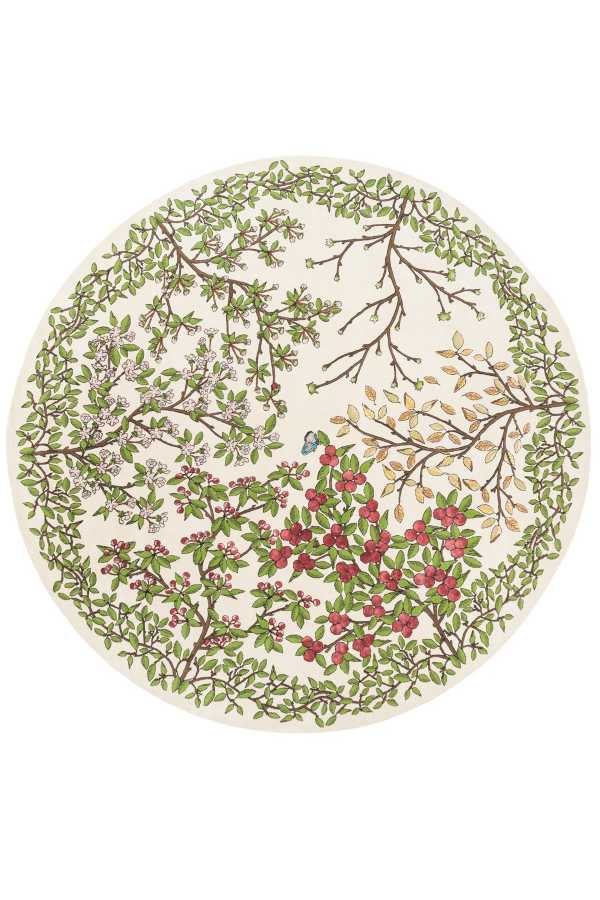 We provide a unique selection of beautiful carpets that are woven for those who place a premium on exquisite craftsmanship and innovative style. The nodus rugs collection has handcrafted carpets, each with its distinct style. They stand out for the superior quality achieved by weaving together materials, including high-grade wool from various countries, bamboo viscose, and cotton. You can't go wrong with this if you're in the market for a novel approach to home decor. It's a great match for natural Scandinavian homes or streamlined modern ones.
For their expressive designs and sophisticated mixes of pattern and color, ornamental carpets will always be sought after. Their tactile appeal, whether hand-knotted or hand-woven, rounds out the decor of any well-appointed room. There has never been a book that presents ornamental carpets as an integral part of interior design, even though rugs often take up more than a third of a room and, if antique, are often its most expensive single object.
Handmade decorative carpets Are Eco-Friendly.
Decorative carpets created by hand are the most eco-friendly option. The only ingredients are the ones nature provides, like wool, cotton, or silk. We used not a single piece of synthetic material in its production. The colors themselves are derived from natural sources like plants. Their production process also guarantees zero environmental impact by eliminating the need for effluents. From start to finish, it's an eco-friendly, non-polluting operation. Since these carpets can remain for decades, there is no need to toss them after a short period.
Handmade Rugs with a Modern Contemporary style
The Decorative Carpet not only provides a fascinating introduction to the fascinating and vast world of handmade decorative carpets but also includes a glossary and reading suggestions for those interested in learning more and learning how to care for the twenty most popular types of rugs used by designers today. The Nodus Rug is currently among the most sought-after handcrafted carpets available. It is well-known for its premium quality, expert craftsmanship, and imaginative, mythologically-motivated design. Unusual colors like black and green are used in this modern living room with a Nodus Rug. It is the ideal accessory for injecting personality into any space.
Praise for The Decorative Carpet
Finally, a book for interior designers and homeowners that focuses on using handmade rugs in home decor. The Decorative Carpet is necessary whether you possess rugs, think about buying rugs or enjoy looking at them. It is a treasure trove of famous designer interiors, essential recommendations, and basic need-to-know statistics on carpets.
Decorative carpets that Can Change the Look of Your Home
A beautiful carpet installation can completely transform a room's aesthetic. It will make a great addition to one of your room dividers and give it an entirely different look and feel because of its texture, style, design, or pattern. These carpets are always of the highest quality because they are hand-knotted by Portuguese artisans.
This article may serve as a source of ideas if you are searching for decorative carpets to enhance your home's decor. The selection is vast, ranging from traditional patterns to vivid Modern Contemporary designs to rugs with unconventional shapes. Below are a few examples of handcrafted rugs that can catch your eye.
Why Choose A Handmade decorative carpets
One piece of advice you will repeatedly hear when researching how to purchase rugs is that handmade carpets are superior to machine-made rugs.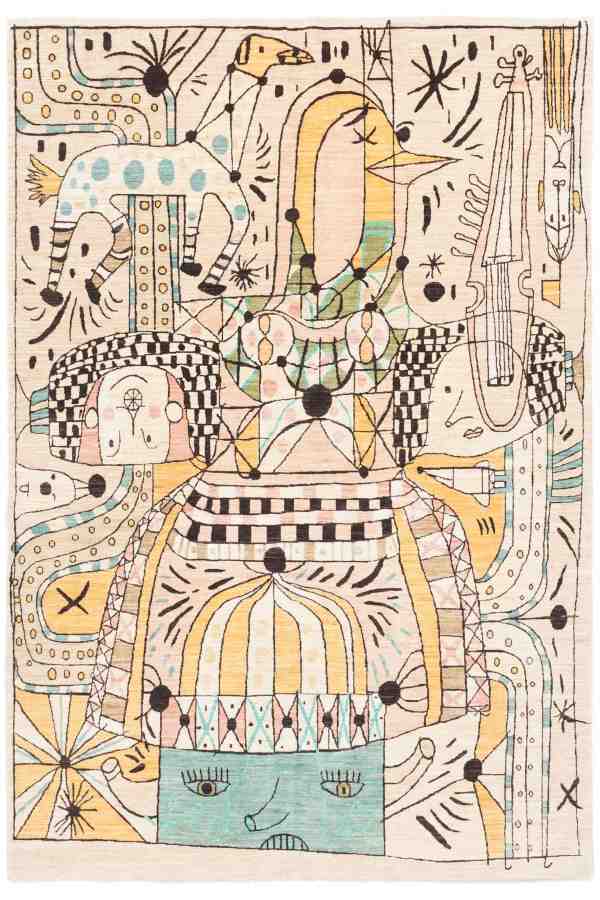 How To Decide On What carpet To Choose
People often talk about Persian rugs and Oriental carpets when they are in the market for a handmade rug. The primary step is recognizing the distinction between the two. Rugs can only be properly referred to as Persian if they were made in what was traditionally known as Persia (nowadays Iran). Oriental rugs, on the other hand, can be made in any number of nations across Asia. That is to say, while all Oriental carpets are technically Persian rugs, not all Persian rugs are Oriental rugs.
Persian rugs are distinct from other types of Oriental rugs in several ways. The bigger variety of colors and themes employed in Persian carpets and the more intricate designs are immediately distinguishing features. The fabrics and dyes employed, the knotting methods, the complexity of the designs, and the overall quality of Persian carpets are all outstanding. It's crucial to make it clear to any rug shop you visit (online or otherwise) that you're seeking a genuine Persian carpet.
What Are The Best Handmade Persian Rugs
If the rug is enormous, intricate, and in pristine condition, it will cost far more than a smaller rug of simpler design. Silk rugs are considerably more expensive than their wool or cotton counterparts. The good news is that you may shop around and locate a rug that is both affordable and suitable for your needs.
Nodus creates prestigious rugs.
Bring luxury into your home!
>>> CONTACT US! <<<

Nodus has reinvented the luxury rug. It was in fact the first brand to propose the concept of the rug as a work of contemporary art.
Nodus has always created exclusive products that furnish the most beautiful homes in the world. Do you want to make your home inimitable as a work of art?
Bring a hand knotted rug of the highest quality and design into the spaces of your daily life! Give your family and the people you love the beauty of a dream masterpiece! Every piece of Nodus is designed by famous Designers, making it recognisable and prestigious. In this way, each rug is unique: you will not find another one like it. Like all beautiful and unrepeatable things, one piece in the Nodus collection sets you apart and speaks to others about your taste and elegance. CONTACT US!