Custom-made luxury rugs for hotels
custom rugs —
Mar 26.2022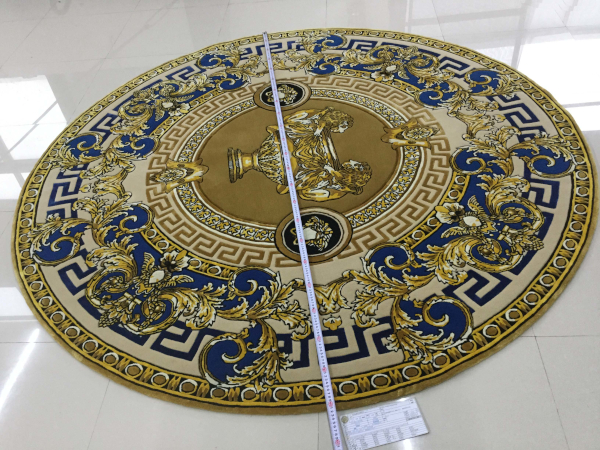 Bespoke luxury rugs are increasingly a key player in the interior design and day-to-day running of hotels.
For some time now, the way of experiencing a hotel stay has evolved in search of pleasant, exclusive and surprising experiences. If until a few years ago, even in luxury hotels the focus was more on functionality, today the protagonists are design and customized solutions. Let's see specifically which ones.
The ideal custom-made rugs for a hotel that knows how to be remembered by customers
Rugs are one of the elements that contribute most to creating a memorable experience in a high-end hotel. Within a hotel, rugs, especially custom-made ones, have the task of furnishing spaces that are very different from each other. In order for the result to be consistent and successful, it is necessary to create a well-reasoned and tailored design, so as to reflect the atmosphere and vision of the hotel.
Through the use of custom rugs, you can give the hotel a distinct personality and make guests feel comfortable. Within a hospitality establishment, rugs can enrich spaces that have various functions and locations. For example, rugs in common areas, from the lobby to the guest lounges, and rugs in rooms and suites should be part of a unique design. This design should be built based on the desires of those who run the hotel, but more importantly on the needs of the guests.
Creating a bespoke design for the rugs in a hotel is crucial, as it allows every feature of the rugs to be defined in detail. While large rugs are often used in common areas, in the rooms you can make different choices, proposing overlaps, extravagant designs and solutions that will be remembered. There are so many options to experiment with.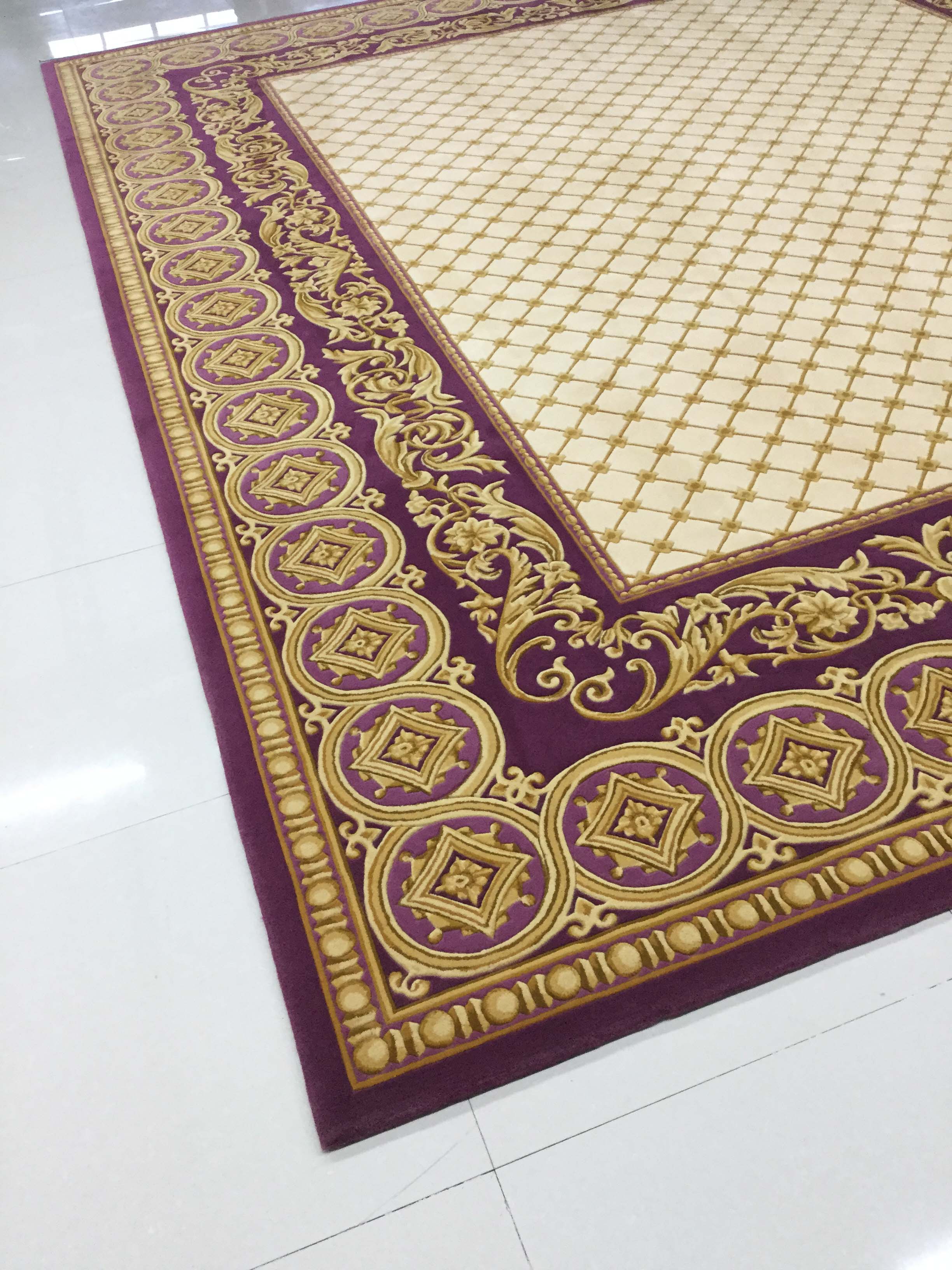 Why is custom-made the winning choice for hotel rugs?
When furnishing a hotel, focusing on high quality rugs is a must, more so than in any other location. There are at least two reasons why the choice of a quality custom rug is a must. On the one hand, there is the need for durable and long-lasting rugs. On the other hand, there is the need to ensure a safe stay for guests.
Hotel environments, both common areas and private rooms and spaces, are subject to high traffic. Furnishing with a luxury carpet made from excellent materials and with careful and selected manufacturing processes ensures a long life and an excellent level of comfort for guests.
The quality of custom-made luxury rugs not only results in longer product life, but also in greater safety. The use of high quality hypoallergenic materials and the absence of glues or synthetic substances ensures, along with proper cleaning and careful maintenance, the safety of using the carpet by guests.
In addition, choosing custom rugs can give a unique identity to your hotel. Whether it's a large property or a small boutique hotel, a custom furniture design will help create a unique and distinctive atmosphere. All this will provide one more reason for customers to prefer the hotel's offerings over those of its competitors.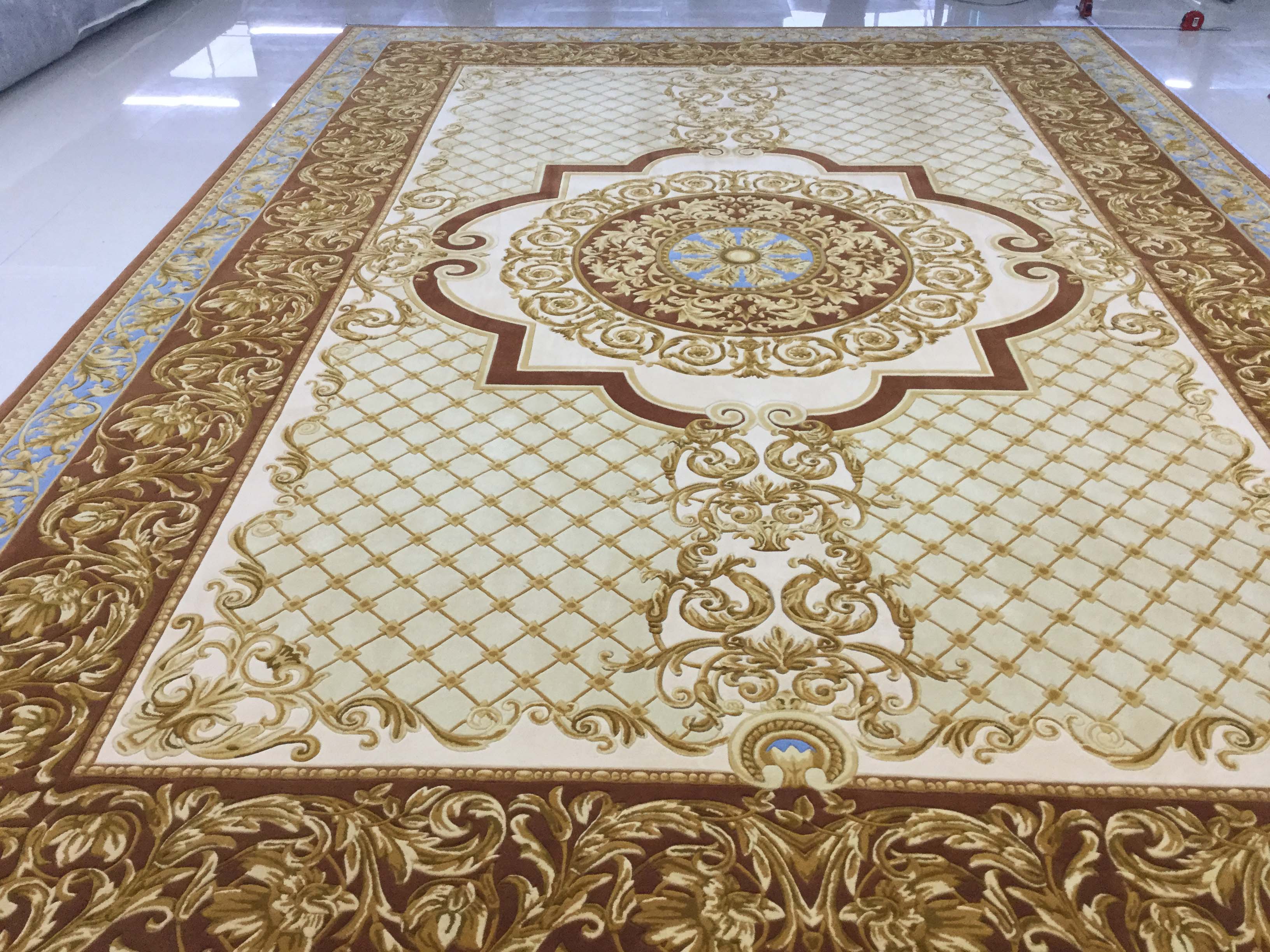 Custom-madeluxury rugs for every space in the hotel
Custom-madesolutions make it possible to furnish all the spaces in the hotel in a unique way, respecting the needs of the guests and enhancing the characteristics of each environment.
If the hotel has conference rooms or spaces intended for business customers, for example, it will be necessary to design custom-made rugs that are able to make the spaces comfortable and relaxing. In wellness areas, on the other hand, the design and colors chosen for the rugs should suggest tranquility and relaxation and should give guests a feeling of welcome and comfort.
In bedrooms, the design, carpet shapes and materials should be chosen with equal care. You may decide to furnish the rooms similarly or create unique designs in each room. Collaboration between hotel management, interior design people, and designers allows you to find the best solution to furnish each space in the best possible way.
Choosing custom luxury rugs ensures that each room in the hotel can offer something unique and special. The availability of luxurious, long-lasting materials – combined with the many different shapes and sizes that are easily customizable – is ideal for creating a high-end hospitality project that is centered around great rugs.
It goes without saying: providing custom luxury rugs in hotels offers endless possibilities for customization. Specifically, you can create rugs with themed designs or patterns that emphasize the environmental sustainability of the furniture. More generally, practically every custom solution contributes to a special experience for guests, with a consequent image boost for the hotel.
Nodus creates prestigious rugs.
Bring luxury into your home!
>>> CONTACT US! <<<

Nodus has reinvented the luxury rug. It was in fact the first brand to propose the concept of the rug as a work of contemporary art.
Nodus has always created exclusive products that furnish the most beautiful homes in the world. Do you want to make your home inimitable as a work of art?
Bring a hand knotted rug of the highest quality and design into the spaces of your daily life! Give your family and the people you love the beauty of a dream masterpiece! Every piece of Nodus is designed by famous Designers, making it recognisable and prestigious. In this way, each rug is unique: you will not find another one like it. Like all beautiful and unrepeatable things, one piece in the Nodus collection sets you apart and speaks to others about your taste and elegance. CONTACT US!