Custom-made contemporary rugs: a choice that is always the right one
custom rugs —
May 21.2022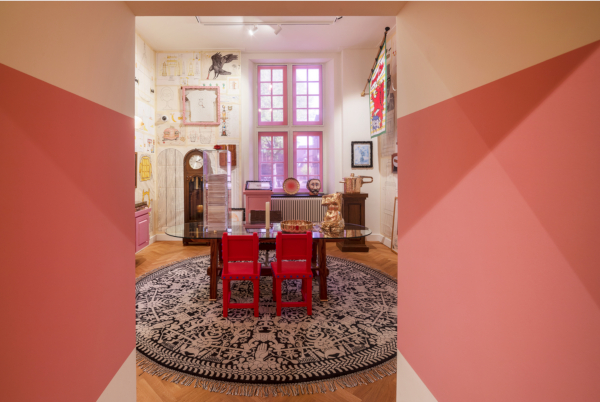 Thanks to contemporary custom-made carpets, it is possible to give a well-defined character to every room in the house.
Compared to traditional patterns, contemporary design solutions are freer, both in terms of design and aesthetics. This allows for a greater degree of customization and the creation of unique pieces that combine functionality and artistic value.
What makes contemporary (custom) rugs so unique?
While traditional rugs are made following strict rules when it comes to processing techniques, materials and design, in contemporary rugs the rules and conventions are much more nuanced, and designers have more room for movement.
Today, contemporary luxury carpets are made by employing classic processing techniques, such as hand knotting or taftatura, materials of various kinds-from timeless wool to various plant-based yarns-and by resorting to more or less original shapes and designs.
What distinguishes contemporary rugs from classic and transitional rugs (i.e., rugs that have some characteristics of traditional rugs and some of modern ones) is precisely the freedom with which these patterns are made.
In particular, a custom-made contemporary rug is not only a functional piece of furniture, but also has an inherent artistic value, making it a piece of art that everyone can enjoy every day in their home.
Within the range of contemporary custom-made rugs we find patterns that, in terms of shape, color, and design, are wholly or partly inspired by classical elements and abstract patterns that are the result of designers' creativity. The former, such as those with geometric patterns or decorations inspired by the oriental world, can be seen as a contemporary reinterpretation of carpets that have been known and appreciated for centuries, while the latter focus more on the originality and novelty of the artwork.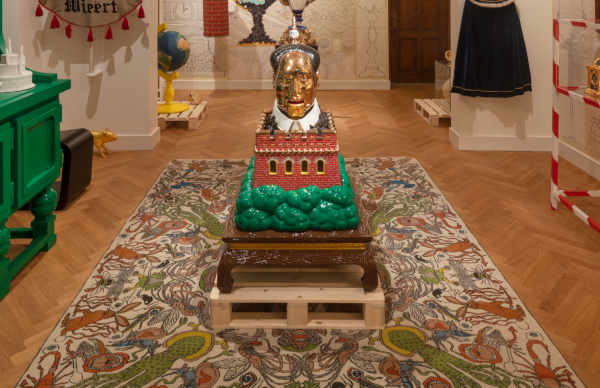 How to furnish different rooms with contemporary custom-made rugs?
Custom-made contemporary rugs allow you to furnish every room in the house in a personalized way. Each model is designed and made for the purpose of making the room more beautiful and cozier, and blends perfectly with the furniture chosen for the room. This contributes to giving a definite personality to the space.
The variety of contemporary rugs and the flexibility given by custom designs make it easy to furnish various places in the house, finding for each the most suitable solution for the purpose. Considering the characteristics of the room serves not only to define the size of the luxury rug, but also to draw the boundaries within which the designer can experiment with his or her ideas.
For example, in an open-plan living area, the best solution is to include a large rug. Those who have decided to furnish with a contemporary pattern can choose between two alternatives: opt for a rectangular rug with an abstract design or choose a rug with an original shape (and possibly design). In the bedroom, on the other hand, luxury custom contemporary-style rugs are responsible for decorating the space with bright colors and unusual patterns.
Custom contemporary rugs are naturally suited to rooms furnished with modern-style furniture. Depending on one's goals, the colors and look of the rug can give the room a playful, romantic, aristocratic or irreverent air.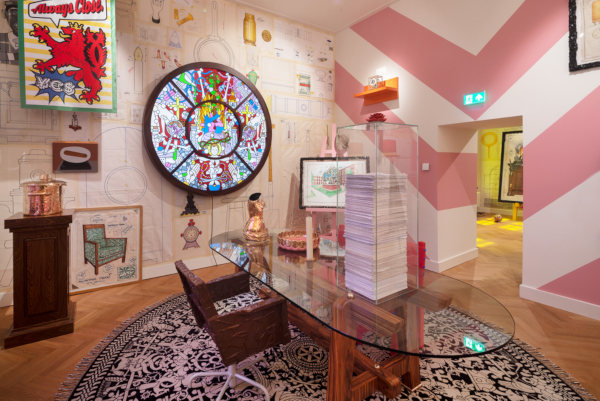 3 tips for making the most of contemporary custom rugs
When designing a custom-made contemporary-style rug, you should always start by analyzing the characteristics of the space to be furnished. Not only the structural and architectural aspects of the room should be considered, but also the furniture and all other decorative elements that are present.
The relationship between furniture and carpets is relevant first and foremost from an aesthetic point of view. The appearance of the furniture and that of the individual custom-made rug should be harmonious, otherwise the risk is to end up with a room that is unwelcoming and in which one does not feel comfortable.
Considering how the artifacts and furniture relate to each other is also important to be sure that the contemporary custom-made rug is properly enhanced. This is to rule out the piece being hidden by overly cluttered furniture, which takes center stage. It is then necessary to make sure that the most significant details of the rug are clearly visible.
Finally, drawing up a precise maintenance schedule helps to preserve the beauty and functionality of the rug over time. In addition to regular cleaning, carried out with a vacuum cleaner, a professional cleaning should be scheduled approximately every year. It should also be checked for moths or obvious damage. In case the luxury carpet is exposed to sunlight, the artifact can be rotated periodically in order to prevent the colors from losing their natural brilliance.
Nodus creates prestigious rugs.
Bring luxury into your home!
>>> CONTACT US! <<<

Nodus has reinvented the luxury rug. It was in fact the first brand to propose the concept of the rug as a work of contemporary art.
Nodus has always created exclusive products that furnish the most beautiful homes in the world. Do you want to make your home inimitable as a work of art?
Bring a hand knotted rug of the highest quality and design into the spaces of your daily life! Give your family and the people you love the beauty of a dream masterpiece! Every piece of Nodus is designed by famous Designers, making it recognisable and prestigious. In this way, each rug is unique: you will not find another one like it. Like all beautiful and unrepeatable things, one piece in the Nodus collection sets you apart and speaks to others about your taste and elegance. CONTACT US!