The custom image rug: when can it be used and in which rooms of the house?
custom rugs —
Jan 10.2023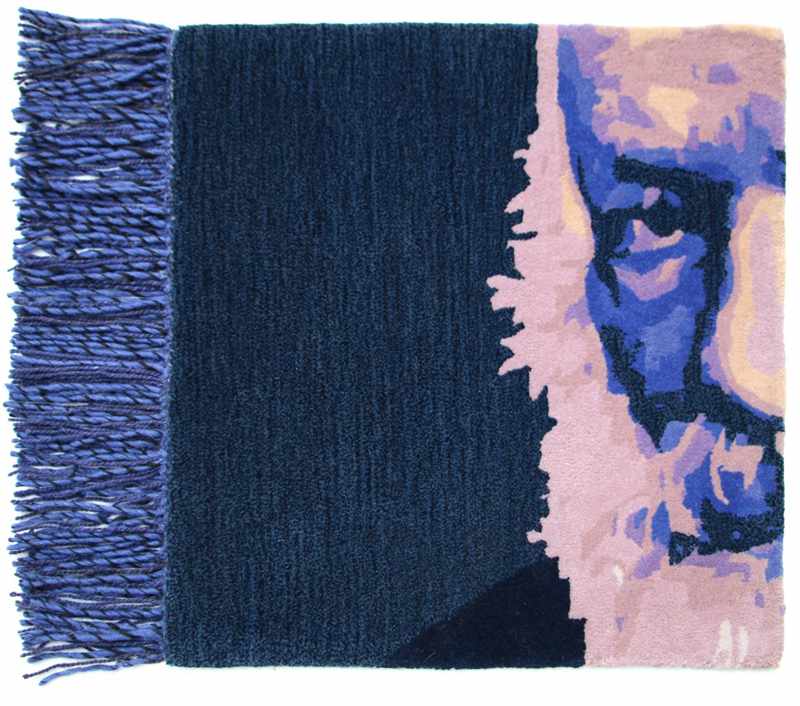 Requesting the creation of a custom image rug means transforming a drawing, photograph or any other type of image into a luxury rug with a unique design.
Enriching the interior of one's home with such an artefact allows one to feel even more at home and makes any room more special. Let's see why.
What are custom image rug and designs and why do they make interior design unique?
There are those who choose a custom image rug because they want to make that graphic design the absolute star of the room décor. However, there are also those who decide to order a customised carpet of this type for professional reasons. Whatever the motivation behind the choice, the result is the same: a unique and original carpet, which for the customer has a value that goes beyond the economic one.
In general, custom-made carpets made from an image or design are furnishing elements with great potential. In addition to being used to protect the floor and visually fill the space, they can become excellent alternatives to wall decorations. Especially if it is a carpet made by reproducing a photograph, one can decide to hang it on the wall to be admired. This ensures that you do not run the risk of ruining it by walking on it.
Carpets with customised images are a great ally for interior designers, who can use them whenever they need to furnish the interior and exterior of a house or commercial space in an original way. It is precisely the contract sector where customised products of this type are most frequently produced.
A pile reproducing a company logo is a typical example of a custom image rug. In this specific case, the size, shape, colours and design are made to measure, based on the logo or an image provided by the customer. Manufactures of this type can be used for the most diverse commercial spaces: in a shop, jewellery shop or bank, but also in a hotel or restaurant.
What are the steps that lead to the choice of a custom image rug?
The process leading up to the request for a custom image rug consists of several steps: first, the graphics to be used for the carpet design must be selected. This can be a photograph, a drawing, a digital image or in any other format. Instead of choosing a single image, it may be useful to select a set, to be evaluated together with the interior designer.
To identify the best image for the project, it is necessary to check that the format, colours or atmosphere of the image are consistent with the style you want to follow in furnishing the space. This is really fundamental.
If this examination is positive, one can then move on to defining the size of the carpet, its shape and the workmanship to be adopted to create it. When evaluating the different processing techniques, it must be remembered that these greatly influence the time required to make the artefact. For example, it can take several months to make a hand-knotted carpet. The end result is a product rich in detail, which faithfully reproduces the design provided by the customer. On the other hand, those who need the carpet in a shorter time frame, at the cost of a lower degree of detail in the design, can request the construction of a hand-knotted carpet.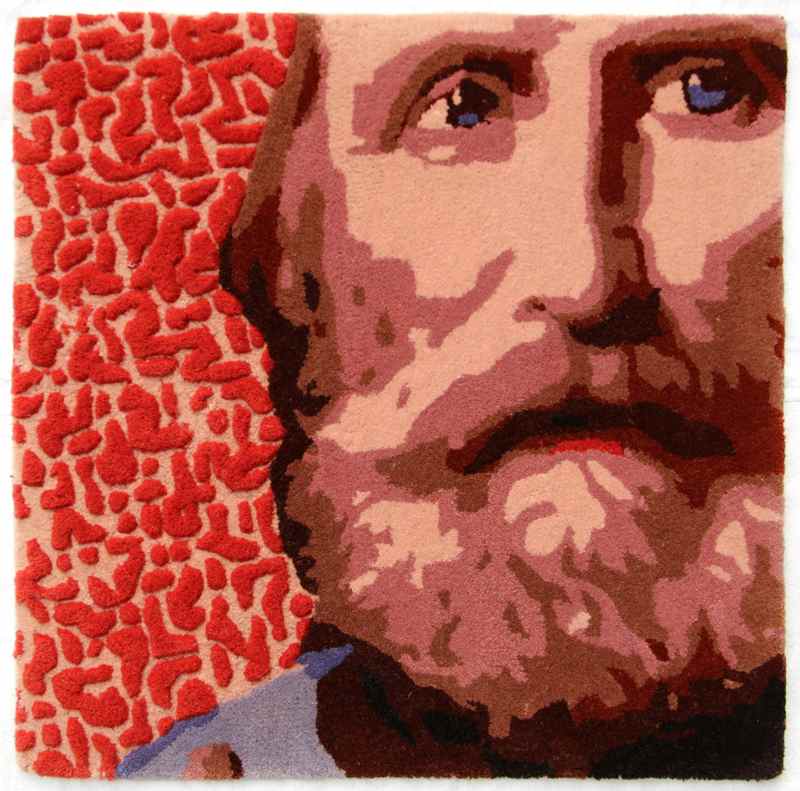 What kind of design is ideal for a custom image rug?
It is possible to make carpets that reproduce a customised image of any size and shape. This type of artefact can therefore be a very versatile furnishing solution, as it can be the optimal option for large spaces such as hotel lobbies as well as for a small domestic hallway.
In defining the design of the carpet, one can start from an image that one is attached to and then identify the space that will best enhance the carpet or, conversely, one can start from a room in the house and decide which image can be used to create a unique luxury carpet that can furnish the room in an original way. In short: the starting point is irrelevant.
In addition to using family photos, pictures depicting cities and landscapes or drawings made by family members or artists, abstract images can also be chosen. This last solution is ideal if, for the room in question, you have chosen modern furniture or if you want a contemporary art carpet custom-made for the space to be furnished.
One more suggestion before we close our guide? A custom image rug in an abstract style is a great idea when carpets are to be used as wall decorations. Such a creation can find a place in various places in the home, such as the entrance hall, corridors or living room.
Nodus creates prestigious rugs.
Bring luxury into your home!
>>> CONTACT US! <<<

Nodus has reinvented the luxury rug. It was in fact the first brand to propose the concept of the rug as a work of contemporary art.
Nodus has always created exclusive products that furnish the most beautiful homes in the world. Do you want to make your home inimitable as a work of art?
Bring a hand knotted rug of the highest quality and design into the spaces of your daily life! Give your family and the people you love the beauty of a dream masterpiece! Every piece of Nodus is designed by famous Designers, making it recognisable and prestigious. In this way, each rug is unique: you will not find another one like it. Like all beautiful and unrepeatable things, one piece in the Nodus collection sets you apart and speaks to others about your taste and elegance. CONTACT US!