Bukhara rug: what is it and why do you choose it?
Design —
Oct 14.2021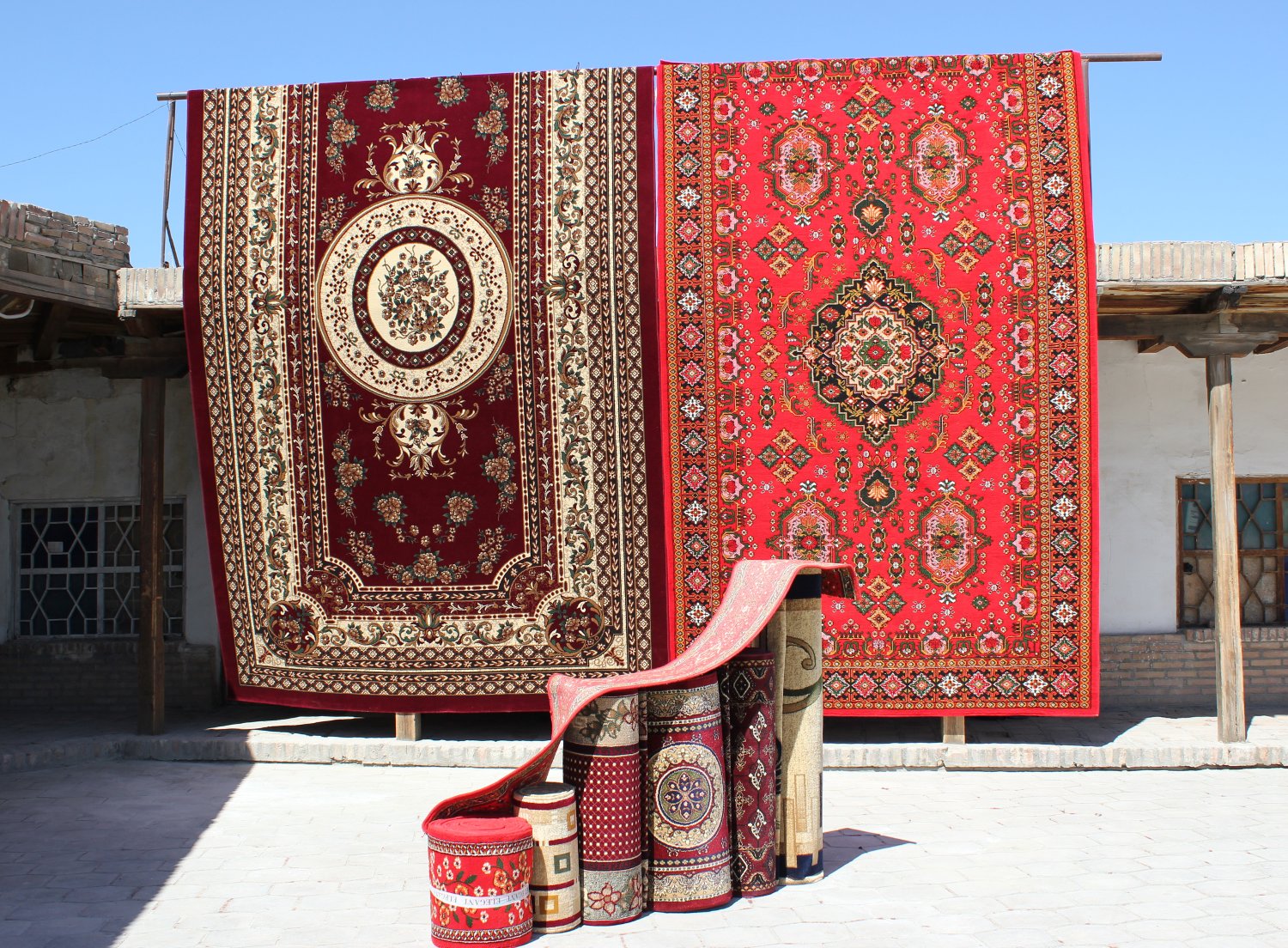 Bukhara carpets are probably the best known of all Oriental carpets. Their history is a curious one, telling us a lot about how hand-woven carpets spread through Asia and then Europe. Today, Bukhara carpets are produced in different regions of the world, maintaining the style that has made these prestigious carpets famous.
From Uzbekistan to world fame
Bukhara carpets take their name from the city of the same name in Uzbekistan. Unlike other Persian and Asian cities, which have given their names to weaving styles or specific types of carpet, Bukhara has never been a centre in which production was concentrated. On the contrary, the city of Bukhara, due to its strategic location near the borders with Afghanistan, Turkmenistan and Tajikistan, established itself as the most important commercial centre in the area. From here carpets soon reached the West and began to decorate homes and public places.
Bukhara carpets have a clear link to tribal tradition. The colours, symbols and construction techniques are typical of carpets produced in this area. The classic Bukhara carpet, made of wool and with an intense red colouring, immediately catches the eye and becomes the star of the room.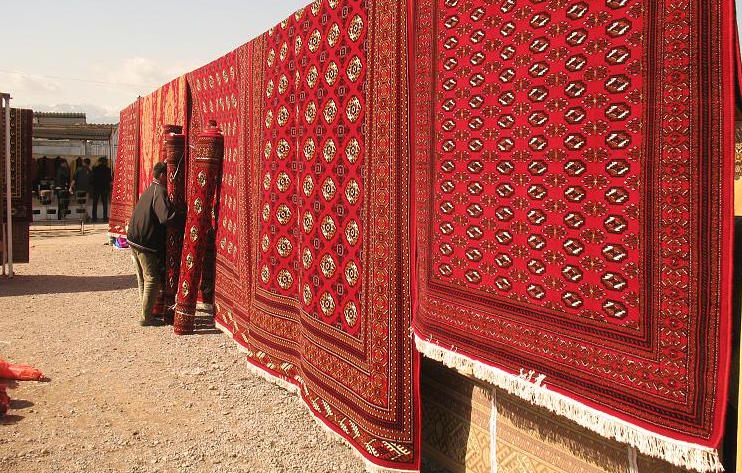 How does a Bukhara carpet differ from other carpets?
On paper, a Bukhara carpet has characteristics that are quite similar to those of other types of carpet that have been produced in the Turkmen region. But there are certain details that make this carpet unique and instantly recognisable.
For example, one characteristic common to all older Bukhara carpets is the colouring. If we are talking about an antique Bukhara carpet, there is no doubt that we are looking at a red carpet with geometric patterns. There is also a frame, which defines the limits of the carpet's field.
The wool, used for the weft and warp, is another key feature. The pile has a medium thickness and good softness, due to the use of high quality fibres.
The most common motifs are the gul, repeated throughout the field of the carpet, and other tribal symbols, which are stylised representations of subjects inspired by the daily life of the local people.
More recently, Bukhara carpets have been offered in other colours, while maintaining their distinctive characteristics. Russian carpets are currently considered to be the best bukhara carpets made in modern times. Bukhara carpets made in Afghanistan, Iran and Turkmenistan are equally popular.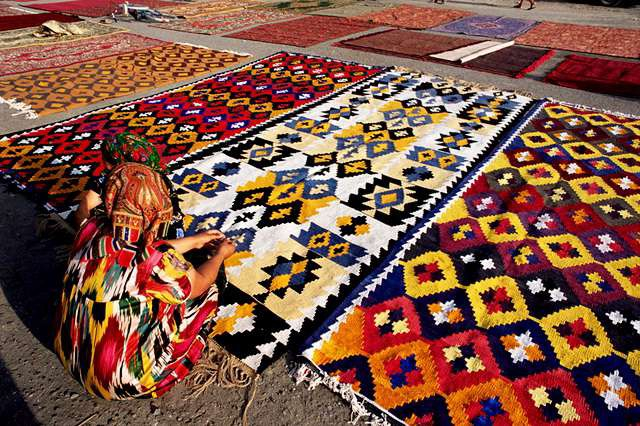 How to furnish with a luxury bukhara carpet
The appearance of Bukhara carpets, characterised by warm colours and a geometric design with deep symbolism, makes them an ideal choice for furnishing classically furnished homes.
More recent interpretations of Bukhara design, sometimes also referred to as tekke, can also be incorporated into contemporary or Nordic interiors. Light-coloured bukhara carpets are usually preferred for these spaces, with shades ranging from ice grey to brown.
The ideal space in which to place a Bukhara carpet is large and bright, furnished with a few other elements, so that the carpet stands out in all its beauty. In order to enhance the value of the carpet, it is also advisable to choose light-coloured furniture and accessories. In this way, the intense colours of more traditional carpets will fill the eyes of those entering the room.
Bukhara carpets are an excellent choice if you are looking for a luxury carpet that will warm the room and give it an elegant and sophisticated style. For these reasons, a bukhara carpet is usually preferred for the living room or lounge, i.e. the rooms of the house with a more convivial character.
The many different versions of Bukhara carpets from different eras and countries have in common the excellent quality of their materials and workmanship and a perfect balance between size and pattern. Whether inserted coherently into modern or more classic furnishings, they create a refined and harmonious space that is pleasant to live in everyday life and that becomes the protagonist of special moments spent in the company of friends.
Nodus creates prestigious rugs.
Bring luxury into your home!
>>> CONTACT US! <<<

Nodus has reinvented the luxury rug. It was in fact the first brand to propose the concept of the rug as a work of contemporary art.
Nodus has always created exclusive products that furnish the most beautiful homes in the world. Do you want to make your home inimitable as a work of art?
Bring a hand knotted rug of the highest quality and design into the spaces of your daily life! Give your family and the people you love the beauty of a dream masterpiece! Every piece of Nodus is designed by famous Designers, making it recognisable and prestigious. In this way, each rug is unique: you will not find another one like it. Like all beautiful and unrepeatable things, one piece in the Nodus collection sets you apart and speaks to others about your taste and elegance. CONTACT US!