The best jute rugs : how to make the ideal choice for your interior design project?
Design — Materials and techniques —
Jul 08.2023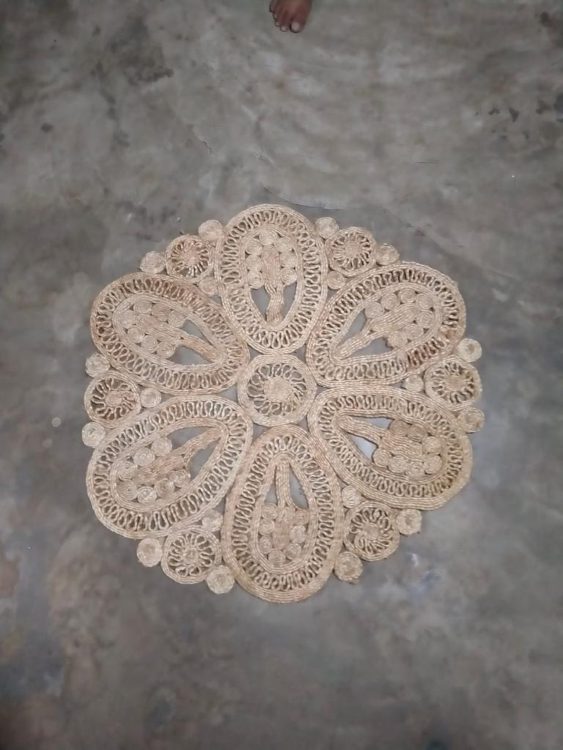 The rediscovery of jute is one of the most characteristic trends in interior design in recent years. In the choices of designers and interior decorators, this natural material is increasingly the protagonist and used to make beautiful rugs and decorative objects. This is mainly due to the versatility of this yarn.
The best jute rugs are able to give a unique touch to different furnishing styles. The natural texture of this yarn, in particular, goes perfectly with rustic and natural design environments and gives living rooms, living rooms and bedrooms a warm and cosy atmosphere.
In which spaces in the home should the best jute rugs be used?
Jute rugs can come in many different designs to suit the particularities of every room in the home.
The more traditional hand-knotted models are ideal for completing the décor of a living room or parlour. The classic workmanship that creates a dense and durable weave gives the structure of the carpet solidity and ensures that it can withstand even high levels of traffic. A carpet of this type, left in its natural colour or dyed in the colour you prefer, can be placed under a table or under a sofa, for example.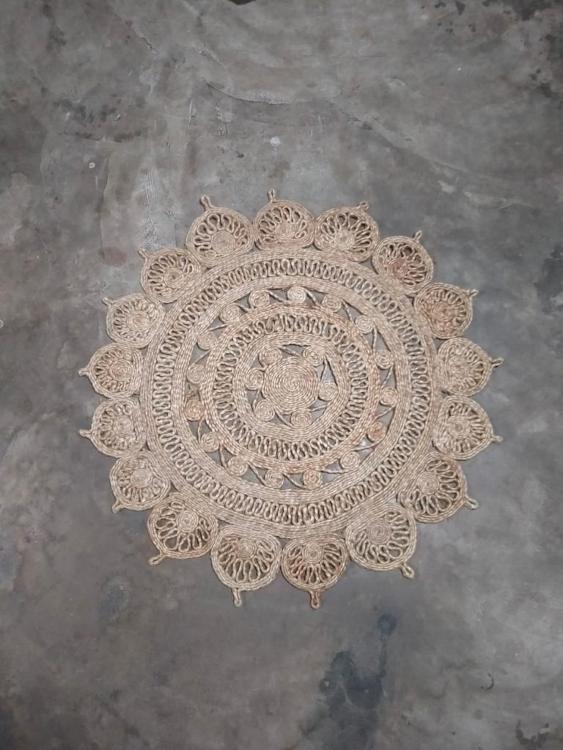 Alternatively, one can consider jute rugs with woven fibres. These models have a very particular and characteristic texture and are perfect in all those contexts in which the piece primarily serves a decorative function. Models of this type can be placed, for example, at the entrance to the home or in a hallway. Jute rugs woven with modern geometric patterns can also be used to give a contemporary touch to a room, while rugs with floral designs can bring a breath of fresh air.
What other advice can be given on the best jute rugs? Colour also influences the arrangement of these types of artefacts. While jute rugs with a discreet and minimalist design can easily fit into both the living and sleeping areas of the home, rugs with a more sophisticated design should be placed in spaces where they can become a focal point of the room.
Why choose to furnish a room with a jute carpet?
Jute rugs are enjoying enormous success due to their strength and durability as well as their natural appearance and eco-friendliness.
Much more can be said about the best jute rugs. For example, we can observe that, thanks to the natural robustness of jute, these textiles show no signs of wear even when subjected to heavy use. Furthermore, jute fibres retain their original shape over time and do not weaken with the passage of years or from use or the weight of furniture. When processed to create a compact structure, jute rugs are also difficult to attack by dirt, easy to clean and maintain.
Those who choose to rely on jute also appreciate its sustainability. Jute rugs are biodegradable, non-toxic and free of harmful chemicals. This helps to keep the home environment healthy and clean.
For those inspired by the principles of sustainable design, jute rugs are an indispensable piece of furniture. The presence in the home of textiles made of a natural, eco-friendly material such as jute is a way to reduce the environmental impact of one's furniture and to make choices that preserve the environment.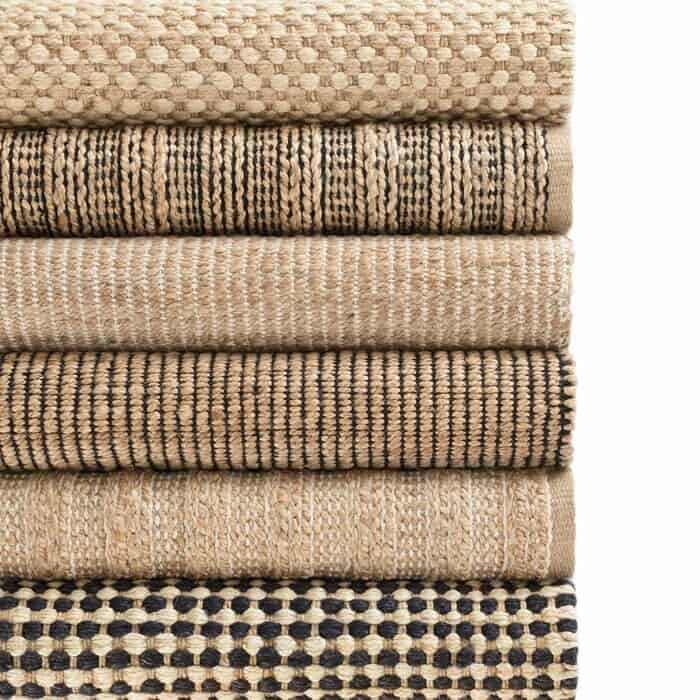 When choosing a jute carpet, it is useful to consider that fewer resources and less water are consumed in the production of the carpet than are needed to produce pieces in synthetic materials.
What to consider in order to find the best jute rugs?
The best jute rugs are those that fit ideally into one's home. To be able to find them, the first aspect to consider is the size of the space to be furnished. Secondly, the type of room in which you have chosen to place the rug should be analysed, and finally, the aesthetic characteristics that the model should have.
Jute rugs can come in a wide variety of shapes and sizes. In addition to considering models with traditional proportions, one can consider custom-made rugs that can be adapted to the dimensions of one's home to the nearest centimetre.
Jute is also an ideal material when one wants to furnish a room in the house using the overlay technique. Using a large jute rug in a natural colour as a base, on which a smaller piece in coloured fabric can be placed, can give an original look to the room.
As far as the aesthetics of the best jute rugs are concerned, it is often preferred to leave this material in its natural colour, especially if one wants to emphasise the eco-friendly side of this furniture choice. However, no one forbids the use of coloured jute fibres in pastel or more vibrant shades.
Nodus creates prestigious rugs.
Bring luxury into your home!
>>> CONTACT US! <<<

Nodus has reinvented the luxury rug. It was in fact the first brand to propose the concept of the rug as a work of contemporary art.
Nodus has always created exclusive products that furnish the most beautiful homes in the world. Do you want to make your home inimitable as a work of art?
Bring a hand knotted rug of the highest quality and design into the spaces of your daily life! Give your family and the people you love the beauty of a dream masterpiece! Every piece of Nodus is designed by famous Designers, making it recognisable and prestigious. In this way, each rug is unique: you will not find another one like it. Like all beautiful and unrepeatable things, one piece in the Nodus collection sets you apart and speaks to others about your taste and elegance. CONTACT US!