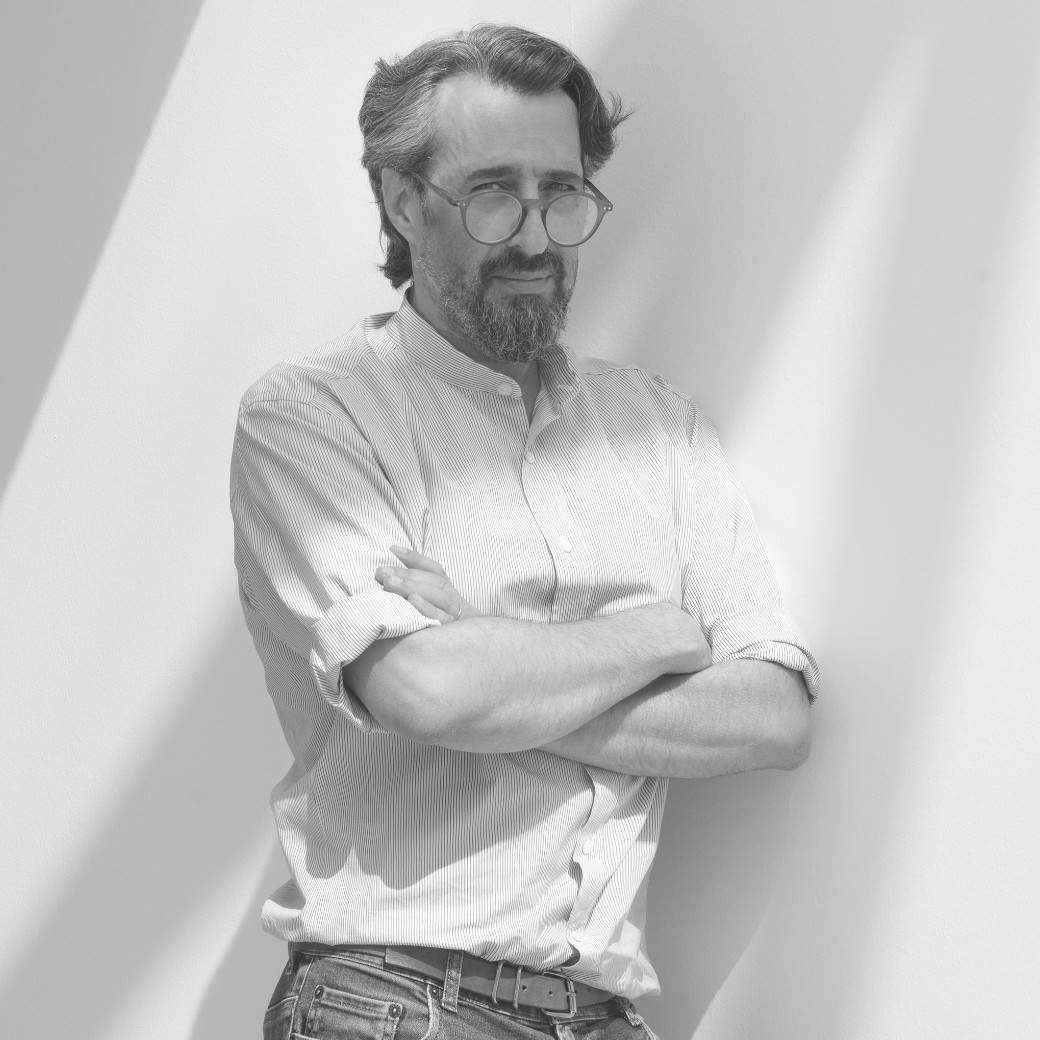 Ron Gilad
Ron Gilad. Contrary to his design philosophy, it would seem that Ron Gilad's form does follow his function.
Gilad has committed his body and mind to materializing of ideas, creating design pieces of astringent thoughtfulness, wit and elegance.
Currently a New Yorker, Gilad is a well-established and esteemed Israeli-by-origin designer who quickly drew the attention of curators, galleries, designers and press even while still a student at the Bezalel Academy of Art and Design in Jerusalem.
A graduate of the Industrial Design Department, Gilad's fascination with "deconstructing" the function of an object has resulted in a broad body of work, ranging from furniture to jewelry to whole interiors.
Each of his designs exhibits his meticulous attention and focus, his poetic formalism, and his offering of beautiful asceticism to a camp-obsessed world.
Through this rigor, however, Gilad enlivens a consciousness of material vulnerability and deception: a cylinder vase is pierced by a bullet, what appears to be a table is in fact a block of wood with a printed void.
Gilad has been widely shown in solo and group exhibitions at the top museums and design galleries in Israel, including the Tel-Aviv Museum of Art, Periscope Contemporary Design Gallery, the Jerusalem Art Center, and the Ramat-Gan Museum of Modern Art. His work has been selected for the permanent collections of the Metropolitan Museum in NY and the Tel-Aviv Museum of modern Art as well as for private collections. In early 2001, Gilad completed an environmental sculpture comprised of one chair in many configurations for the city of Jerusalem that was heralded by the Municipal Art Committee as one of the most elegant designs for the city.
Prior to moving to New York, Gilad was a lecturer and instructor in 3D and Conceptual Design in the newly formed Jewelry Design Department at Shenkar design & engineering Academy in Ramat-Gan where he excelled in provoking his students to think beyond conventional boundaries and into the domain of challenging design concepts.