Vegan rugs what are they and how to choose them for your home
Design — Materials and techniques —
Jun 30.2022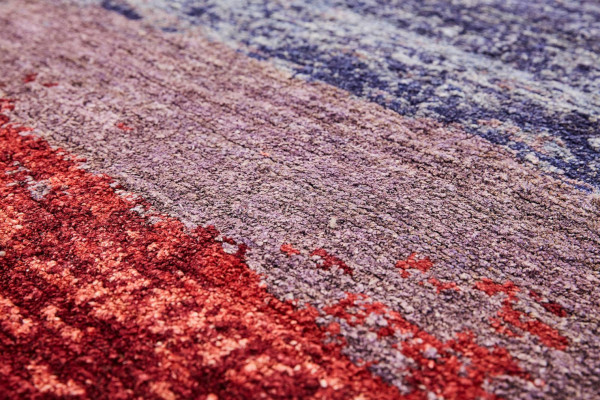 Veganism is a philosophy of life that involves all aspects of a person's existence. Those who choose to adhere to this lifestyle decide to adopt sustainable and animal-friendly behaviors in every area of their daily lives, including in interior design.
Furnishing with luxury vegan rugs simultaneously allows one to make one's home more comfortable and beautiful and to make ethical and eco-friendly choices.
Veganism is also conquering interior design
The vegan lifestyle is gaining more and more acceptance, not only at the dinner table. Indeed, in recent years, sensitivity to the environment and animals has grown, so that many people are rethinking their lifestyle choices, including for everything related to interior design.
Several manufacturers have also embraced the change, introducing lines of vegan furniture and accessories within their catalogs.
Contemporary furniture styles are increasingly focusing on sustainable furniture and accessories, making choices that are ethical and respectful of the environment and animals. The focus is on the materials to be used, but also on the sustainability of the entire production process.
Before making a purchase, we also ask about the future of the product once it has served its purpose. Instead of furnishing with furniture and accessories destined to end up in landfills, those who adhere to the vegan philosophy often choose biodegradable and fully recyclable items for their homes, which have minimal impact on the environment. It is these ideas that have led to the creation of vegan rugs that are also of great value.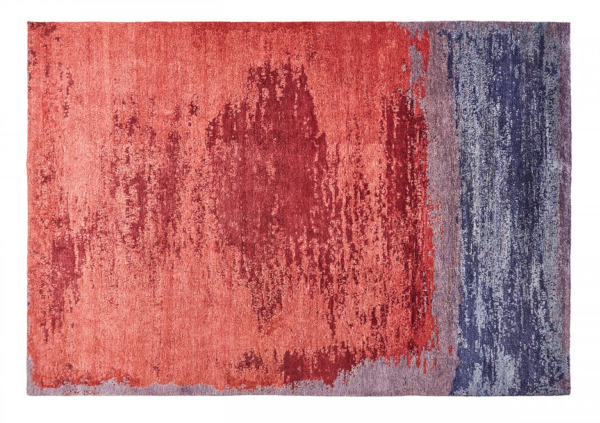 What are the main characteristics of vegan rugs?
In the vegan lifestyle, the use of all animal products is avoided. In order for luxury rugs to be called vegan, they must be made with production systems that are respectful of different forms of life. In addition to being made from plant-based yarns, a vegan rug is also dyed without using vegetable or synthetic dyes.
Among the yarns that are most frequently used in the making of vegan rugs are cotton, prized for its versatility and durability, and sisal, a durable, natural-looking fiber that fits perfectly into simple decor inspired by the colors of nature.
Those looking for a more luxurious rug can turn to vegan viscose or bamboo silk rugs. Both of these fibers are made from cellulose and have similar luster and durability characteristics to silk. Vegan silks can be used to create beautiful rugs, even mixing them together with other yarns. These creations can find a place in domestic settings but also in offices or boutique hotels.
There is also no shortage of rugs made from synthetic leather. These solutions are suitable for rooms furnished in a country style or rooms furnished in a maximalist style, in which several elements typical of various furnishing currents coexist.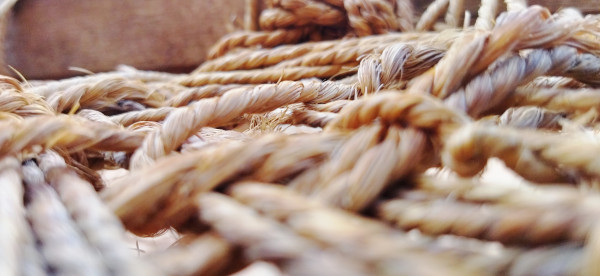 Ideal vegan rugs for the home: which models to choose and what advantages do they offer?
In addition to being sustainable and ethically produced, vegan rugs also offer several other advantages, making them the ideal furniture choice even for those who do not adhere to the principles of veganism in other areas. Indeed, thanks to the use of plant fibers with excellent performance in terms of strength and durability, vegan rugs can furnish even the busiest spaces in the home, and this without being damaged.
In addition, tafted vegan rugs are a great option for those who want to have a fine rug that feels soft and plush even when walking barefoot. Hand-knotted rugs, on the other hand, provide more versatility and can furnish any room in the house.
The craftsmanship of the fibers makes it possible to create very compact structures. This ensures that vegan rugs, whether models made of cotton, jute or linen, are durable and do not require special maintenance.
For cleaning vegan rugs, the same rules apply as for cleaning luxury rugs made of wool or other animal fibers. To preserve the beauty and sturdiness of the rug for a long time, routine cleaning is essential. Vacuuming the artifact regularly removes much of the dust that accumulates between its fibers. For a more thorough cleaning, you can instead use baking soda, if you want to do a dry cleaning, or a solution of water and vinegar or a solution consisting of water and mild soap.
If you would like to furnish your home with vegan rugs, you can also consider requesting custom designs. In this way, you are in control of all stages of their making: choose the most suitable material for your home, select the colors to be used, and define the perfect design to make your furniture stand out in a unified and prestigious way.
Nodus creates prestigious rugs.
Bring luxury into your home!
>>> CONTACT US! <<<

Nodus has reinvented the luxury rug. It was in fact the first brand to propose the concept of the rug as a work of contemporary art.
Nodus has always created exclusive products that furnish the most beautiful homes in the world. Do you want to make your home inimitable as a work of art?
Bring a hand knotted rug of the highest quality and design into the spaces of your daily life! Give your family and the people you love the beauty of a dream masterpiece! Every piece of Nodus is designed by famous Designers, making it recognisable and prestigious. In this way, each rug is unique: you will not find another one like it. Like all beautiful and unrepeatable things, one piece in the Nodus collection sets you apart and speaks to others about your taste and elegance. CONTACT US!