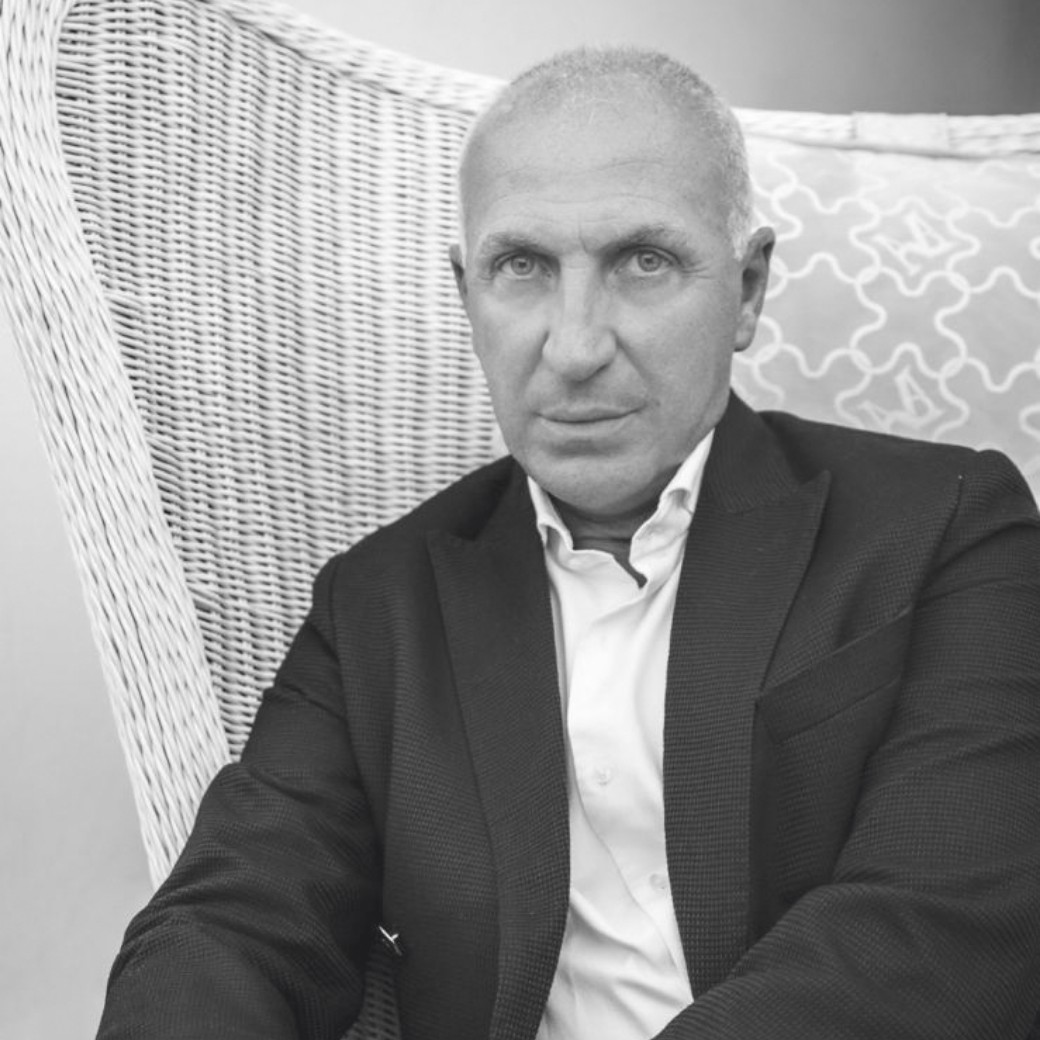 Samuele Mazza
Samuele Mazza is an interdisciplinary character, a contemporary dandy, an incurable
"curious". To write about him requires a certain literary effort. The character
has always moved following the macro cultural phenomenon's that have characterized
our times.
In the 80's (very young) he devoted himself, succesfully, to the fashion business:
"I was involved in fashion, when it represented an evolutionary phenomenon… I stopped
working with it when the phenomenon was about to be dominated by investment funds
and therefore become a product, focused on wide distribution and no longer a cult
phenomenon" Mazza affirms.
His innate transversality and the need for next experiences will project him across
the atlantic reality between Milan and New York, bringing life in the 90's to a
current of artistic events oriented towards recreational art. Shoes, glasses, ties,
bras, bags… "I tried to create art from, objects that I love, and that are part
of my personal imaginary, l interpreted them artistically and therefore stopped
them from bring "short terms" consumable objects linked to fashion shows.
I wanted these objects to become "relics" testimonials of a time and a generation
mine.l also brought out a series of books that took fashion from an art form to
a theory. – Made in Italy – realized for Electa Mondadori.
A series of books on the masters of the fashion industry in fact: "while I was working
on the layout of the book about Versace, the murder in Miami happened. at that moment
I felt hit by an unexpected responsibility, the stories of various characters that
I was writing about were involved in much more than fashion… at that moment the
whole word discovered a crime of homosexual reality. The world became aware of the
relationship between two men, two lovers, about the connection to financial interests
and billions… a "Made in Italy" saga greater than the American soap opera: Dynasty".
It seems that by an odd twist of fate, Mazza has to change industry every decade.
In fact at the beginning of 2000, Mazza falls in love with interior decoration,
thanks also to the encounter with a person who already worked in the business; from
the furnishing of a new location and restaurant, to the opening of a design furniture
shop in Milan. The first "Visionnaire" space: "I wanted to bring to Milan what I
saw around the world and that I couldn't find in the city where I live. A spirit
and a way of furnishing freely, without constrictions and restraints of the bourgeaus,
without cliché to which Milan is inclined. My eclectic proposal launched a new,
narrative, a new urban and non-provincial language. The name "Visionnaire", has
become a brand, and the concept has created a real market trend. IPE Cavalli, gave
"visionnaire" expected, rapid and strong development. Mazza has also created others
lines in the past for other producer, such as: mobilidea, mill2 (bathroom collection),
world leader stone company Antolini Luigi, Verona. And for to 2011 is going to developed
"Colombo Couture", for Colombo stile, "Quintessence" for Valdichienti, "Saint Babila"
for Rivolta" and will still remain a designer (no longer art director) for Visionnaire
by IPE Cavalli.
The projects are too many to list, from the furniture collections to kitchens and
bathrooms designer for various companies; his range of products is almost360°. The
studio it is located in Milan: 1, Piazza Cavour, 1th floor. Above the underground
"Visionnaire designer gallery" created by him for IPE Cavalli.

Mazza has on his schedule the opening of a studio in paris, montecarlo, shanghai
and tianjin in 2011 "l have always felt l am a fashion designer, l don't work with
the usual rules of an architect, l let my self be influenced by current events,
by fashions and by emotions….l don't follow academic schemes and l prefer expressive
spaces, full of life; environments focused not only on usefulness but also inclined
towards futility…if useful is good for your body,futile is good for your soul.
Those Who knows samuele well, knows that what is written is limited… his shadings
are hundreds, his gestures and ideas thousands, but his style, in everything that
he, makes, and will make…is, and will became, is always unmistakable.