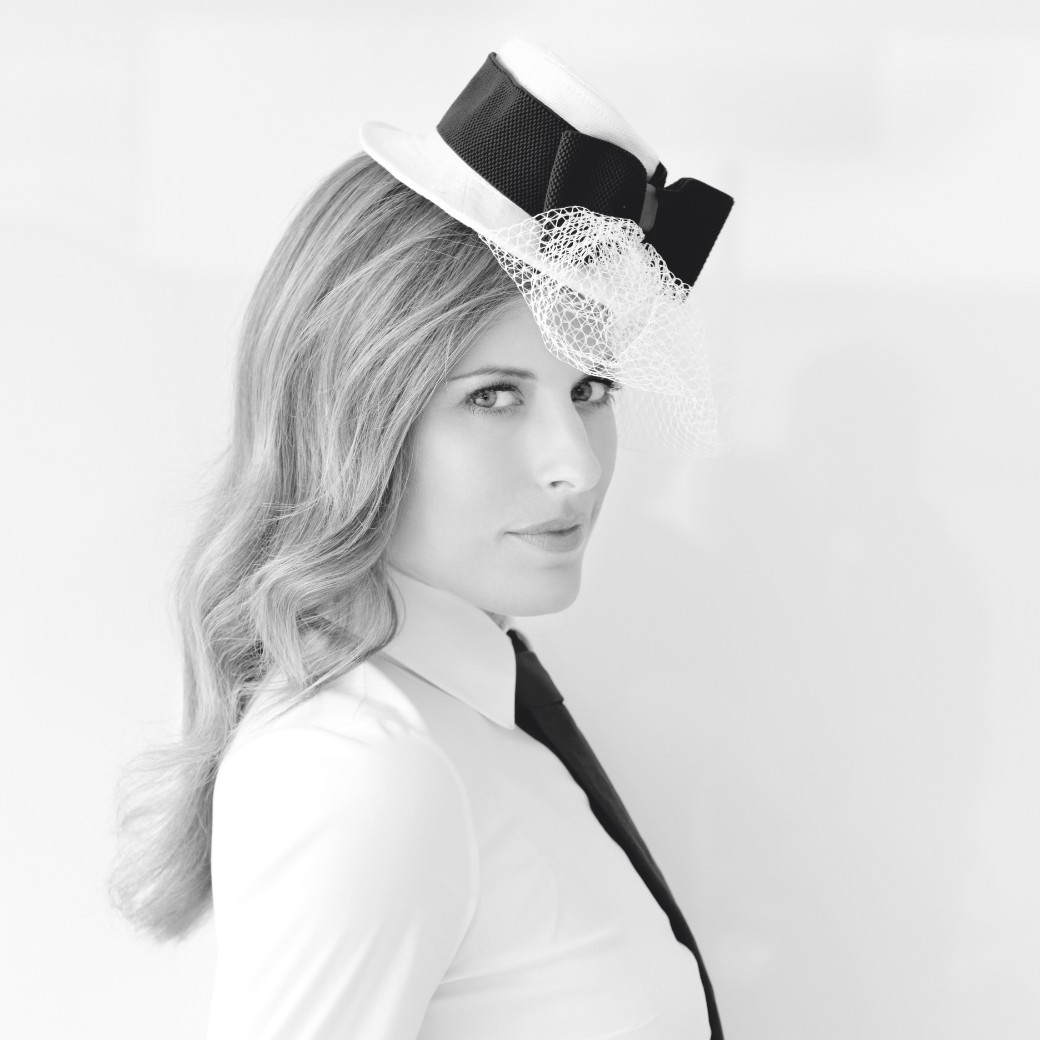 Nika Zupanc
Product and interior designer Nika Zupanc became a globally recognised name with the launch of the Lolita lamp, her first object to be produced by Moooi.
In 2008, she established her own studio and since works with her team as a product and interior design studio, that is constantly involved in fresh projects that grow out of distinctive interpretations of modern culture, contemporary design and available technological options. Her designs are part of the range of distinguished design companies such as Moooi, Qeeboo, Sé, Moroso and Natuzzi and she works with prestigious clients on a specially assigned projects as was her installation Room of one's own for Dior. Her praised limited edition collections and installations are exhibited around the world, sometimes as part of high-end collaborations like the one with Rossana Orlandi. Along the way, Zupanc continuously produces objects under her own brand Nika Zupanc and is involved in various interior projects.
Besides the Lolita lamp, Zupanc has designed a long line of signature ready-to-use pieces like Golden chair (Moooi) or Ribbon chair (Qeeboo), to name jus a few. But it is also her conceptual installations and limited editions that saw her evolving into an authentic global voice – I Will Buy Flowers Myself (2009) and Gone with the Wind (2010) presented a collection of objects inside blown-up doll house structures that became a hallmark of Milan Design Week. The Black Cherry lamp, now one of the iconic pieces of her own brand, also debuted at Milan Design Week. The installations that followed, Selfdiscipline (2011) and Summertime (2012), mark the beginning of limited edition collections in partnership with Rossana Orlandi, where with a stubborn passion Zupanc examines the nature of furniture. In 2012, her hometown of Ljubljana had the privilege to be the first with an interior designed and art-directed by Zupanc personally. The noir refurbishment of As Aperitivo is an introduction to her new venture of designing interiors.
In the grand scale of things, in november 2013 Zupanc presented a wooden structure, a pavillion, A room of one's own as part of an exhibition Esprit Dior : Miss Dior in Galerie Courbe – Grand palais in Paris and created a Collection III. for luxury London based company Sé. The collection was claimed to be one of the best collections presented at Milano design week 2015 by Dezeen, The telegraph and The Luxury channel to name a few. The collection was awarded with Editors award for best furniture at ICFF in New York.
In the recent years Zupanc presented exciting new objects with new contemporary furniture brand Qeeboo, established by a renewed italian designer Stefano Giovanonni and designed a collection, titled Take me to Miami for Italian brand Ghidini1961. She also designed collections of furniture for young and up- comping luxury brand Scarlet Splendour. Elsewhere, she has continued to build her portfolio to rising acclaim, with awarded designs for companies like Contardi lightning & De Castelli. Her Longing cabinet for Italian company Decastelli was part of Tracing identity project, that was awarded with prestigious special Salone Del mobile award 2017 and her Crystal lamp, designed for Contadi was awarded as best German design award in 2018. In 2020 she designed an extensive collection of furniture for Natuzzi Italia, the best selling Natuzzi collection in that year and she received 2020 Archiproduct design award for best furniture design for Wave sofa, that is a central object to the collection.
Zupanc's pieces carry an emotional charge as well as being exquisitely finished, which is why Elle USA characterised her work as "punk elegance". There's a touch of theatre and Film Noir in her work, and somehow her pieces make the user feel like an actor. As for Zupanc, explanation is unnecessary.
Her visual language comes from deep within and is about "communicating the things that cannot be told."