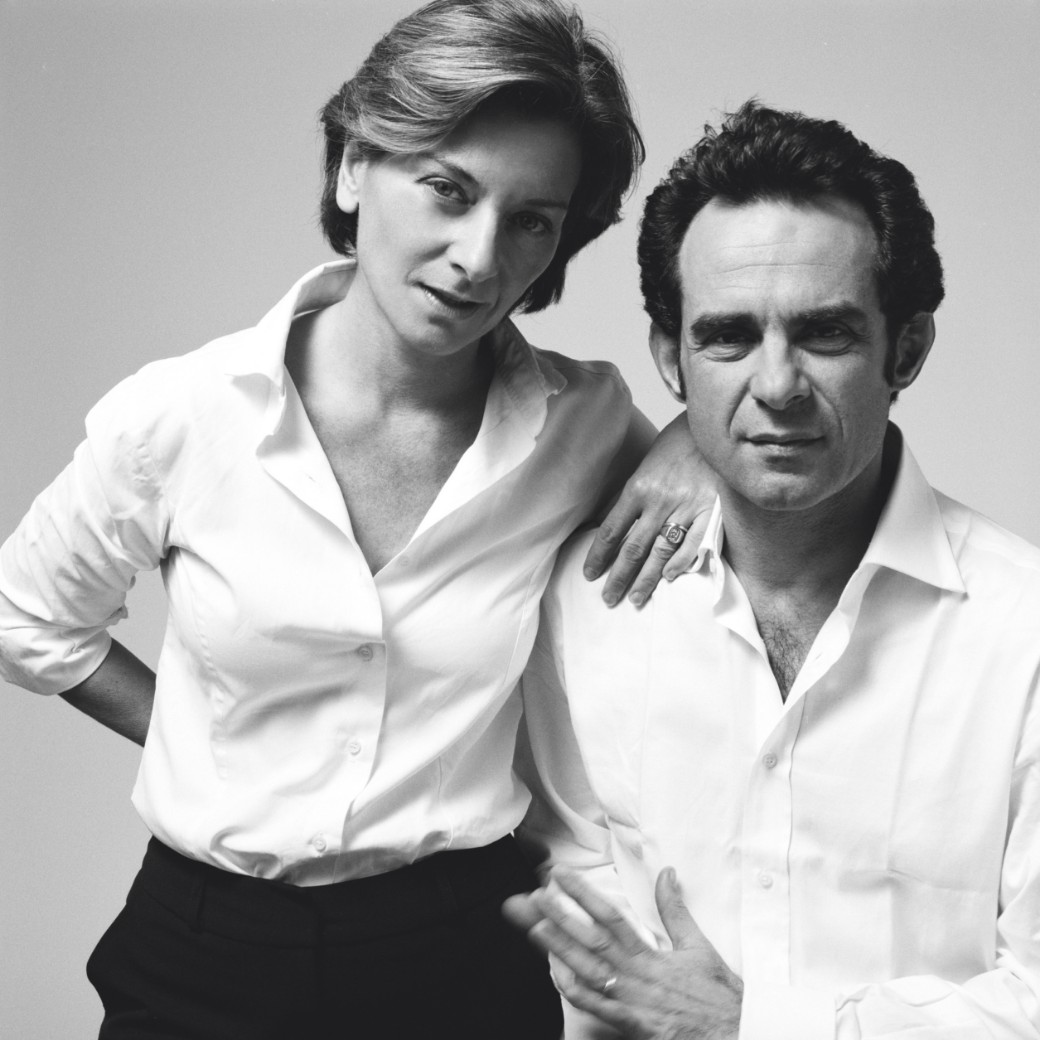 Ludovica+Roberto Palomba
Ludovica+Roberto Palomba, architects and designers, founded in 1994 the Palomba Serafini Associated Studio.
Their hallmark is based on the ability to combine a vision of contemporary society and the needs of the user, a deep knowledge of historical and cultural roots of the design, the results are able to merge together the past and future.
The Palomba Serafini Associated Studio deals with architecture, interiors, industrial design, exhibition design, graphic design, communication and media strategies, marketing consultancies.
Palomba Serafini Associati, Milan-based, reflecting a multicultural attitude towards innovation and a complex and complete vision of the world of design.
Ludovica+Roberto Palomba have always taken care, in addition to the design activity, of the cultural one of which they have a great inclination.
The architect Roberto Palomba is a professor at the Polytechnic of Milan – teaching Industrial Design.
Clients: Antolini, Bisazza, Boffi, Bonacina Pierantonio, Bosa, Brix, Cappellini,Ceramica Sant'Agostino, Crassevig, De Vecchi, Dornbracht, Elmar, Flaminia, Foscarini, Hoesch,
Kos, Laufen Bathrooms AG, Lancia, Lema, Livi't, Moroso, Nodus, Orizzonti, Poltrona Frau, Rapsel, Salviati, Sawaya & Moroni, Schiffini, Swan, Technogym, Tisettanta,
Tronconi, Tubes, Viccarbe, Ycami, Zanotta, Zucchetti.
CARPETS BY Ludovica+Roberto Palomba