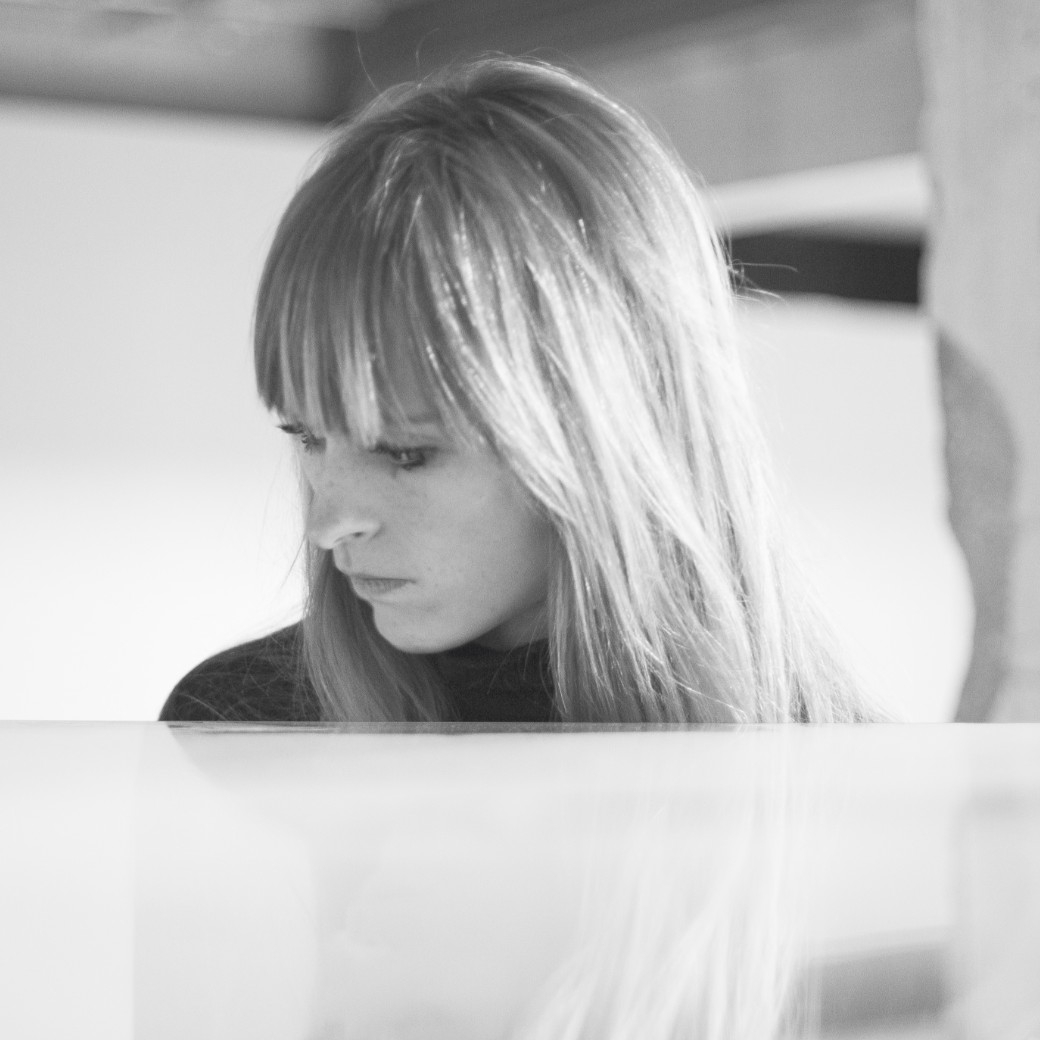 Laureline Galliot
Born in 1986, Laureline lives and works in Paris.
After studying fashion design at ENSAAMA Olivier de Serres, applied arts school in Paris, she choses to study product design, then an half year internship at Marc Newson ltd in London, she graduates from ENSCI les ateliers, design school, in 2012 with jury's congratulation.
Designer Laureline Galliot is rethinking the methods uses in industrial design and serial production exploring the horizons opened up by digital techniques such as touch screen tablet, 3D animation and 3d printing.
Influenced by her own digital paintings, Galliot experiments with modelling and virtual coloration, she ex- plores new formal possibilities for objects using iPad as a touch screen interface to re-connect design pro- cess with hand gesture. This gave rise to a collection of items for domestic use such as money bank, vases, tea pot, jug, fabrics and carpet designs.
In 2012, Disney Research lab Pittsburgh US, invites her to design an interactive installation to demonstrate the potential of an emerging technology called Revel displayed at SIGGRAPH 2012 in Los Angeles.
In 2013, the jury of Design Parade 8 at villa Noailles, Hye?res, presided by Bertjan Pot awarded her with the vase design award for her 3D printed collection.
In 2014, Centre Pompidou invites her to design an installation for kids with augmented reality, she designs an interactive trail called "Digital Garden" in collaboration with Soixante circuits.
In 2015, her iPad paintings draw the attention of the historical austrian textile manufacturer Backhausen with whom she develops a collection of woven and printed fabrics for Vienna Design Week #9.
Her 3d printed tableware items become part of the french national collections of design at National center of Visual Arts.
In 2016, Applied arts and design schools invites her alternatively as a fashion, product and food design tutor ( Ensci les ateliers – Paris, FR / Ecole Duperré – Paris, FR / Lycée d'arts Appliqués Bréquigny – Rennes, FR / Lycée Guillaume Tirel- Paris, FR / EBABX Ecole d'enseignement supe?rieur d'Art – Bordeaux, FR / Politecnico of Torino and Domus Academy – Torino, IT )
2017
Her 3D printed collection « Contour & MASSE » has been displayed on many occasion from Paris, London to New york included « Printing the world» exhibition at National Museum of Modern Art Centre Pompidou, Paris from March to June 2017.
She is part of artists in residence at villa Kujoyama in Kyoto, Japan from july to december 2017.
CARPETS BY Laureline Galliot