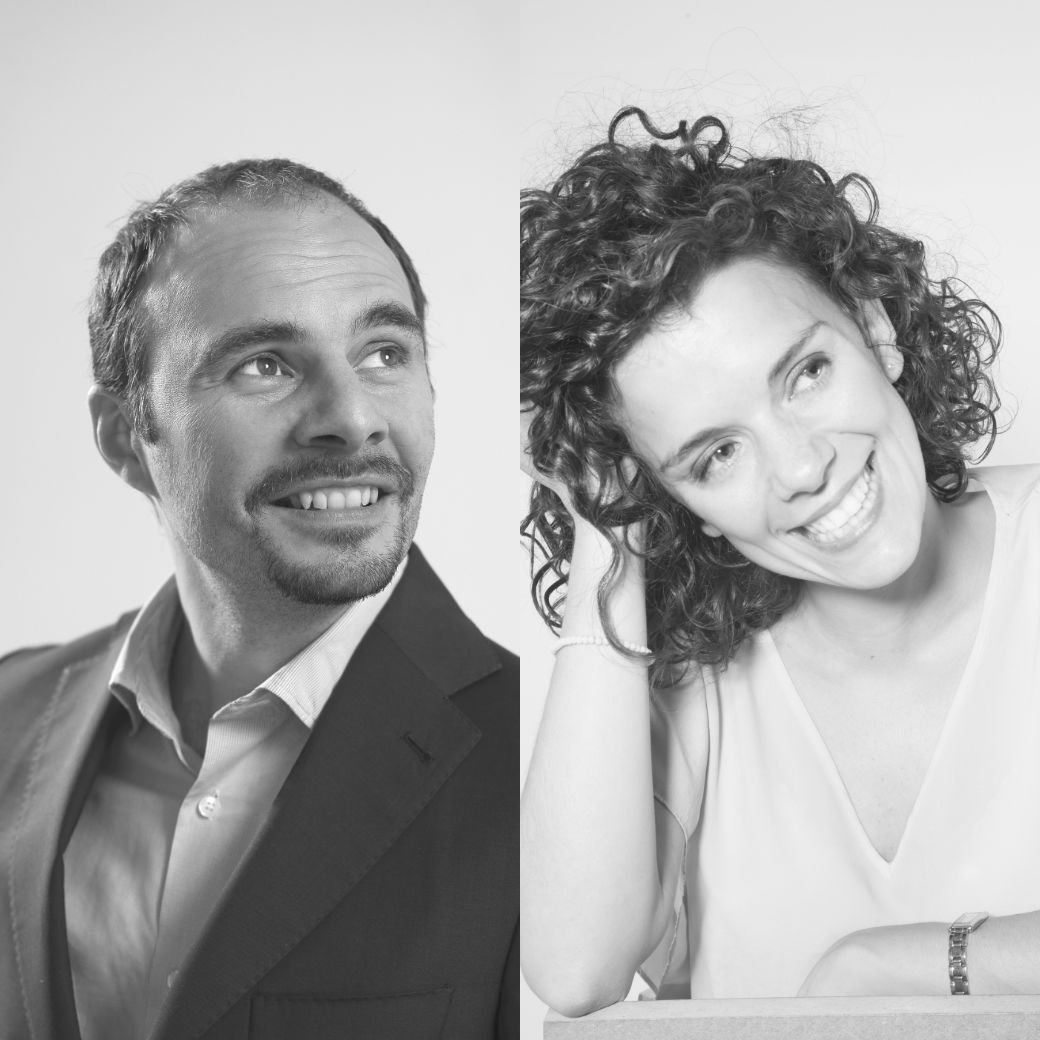 Emmanuel Gallina & Clara Giardina
Emmanuel Gallina
To describe his work as a designer, Emmanuel likes to quote Constantin Brancusi "Simplicity is complexity resolved".
Elegance, clarity and simplicity are key to Emmanuel Gallina's work. His creative ethic at sincerity and coherence is embodied in every one of his projects. To him, attention to detail is a constant priority in the contours, shapes and functionality of his work.Graduated from E.N.A.D (Limoges) and I.A.V (Orléans), he deepened his knowledge at Milan's Politecnico obtaining a diploma of Master in design & management. He then collaborated for 7 years with Antonio Citterio in Milan on projects for the most celebrated names of international design. Presently Emmanuel works for his own agency, between Italy, France and now China.
His projects with resolutely contemporary international brands like Poliform, Rotaliana, Fast, Eno, Clen, Manade, Nodus, Omikron design, Toulemonde Bochart or Covo all share a sense of harmony and simplicity.
From 2010, he is consultant for companies on marketing strategy and design identity as art director (Carl Zeiss Vision, Clen, …).

Emmanuel teaches at Milan's Politecnico, tutors at Domus Academy and Istituto Marangoni of Milan, as well as Lima in Bordeaux. He is often solicited for lectures and conferences in France, Italy, China or Brasil.

www.emmanuel-gallina.com


Clara Giardina

Born in Palermo in 1983, she graduated in 2007 at the Politecnico di Milano in Industreal Design. During her studies, she had work experience in the Hiroshi Tsunoda's design studio in Barcelona, and in Andrea Branzi's studio in Milan. She collaborated in the organization of events such as ARTsenale in Verona. She is currently working with Vudafieri Partners studio on retail and interior projects. Since 2007 she has collaborated with Emmanuel Gallina in design projects for Industreal, Eno and others.
CARPETS BY Emmanuel Gallina & Clara Giardina