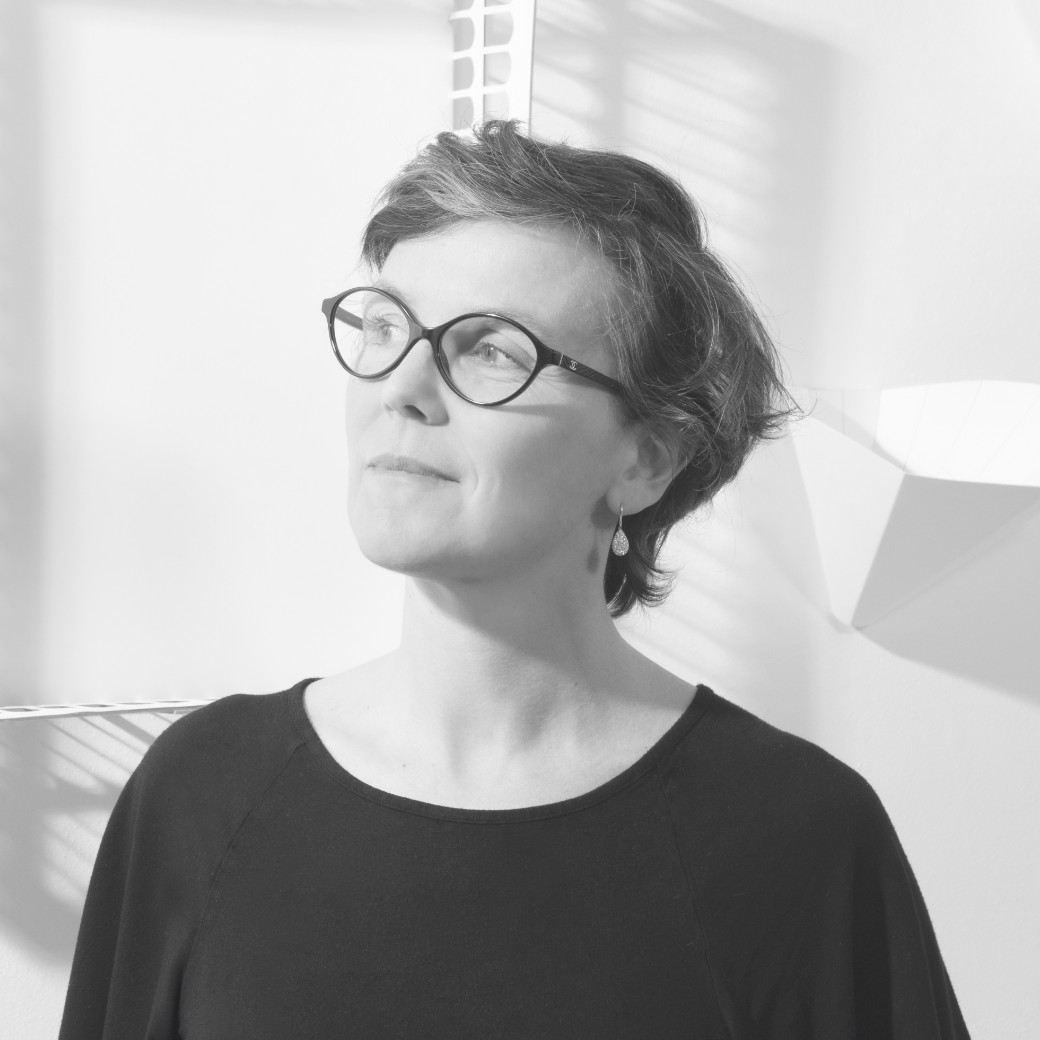 Constance Guisset
Born in 1976, Constance Guisset lives and works in Paris.
After studying at ESSEC business School and Sciences-Po, then a one-year internship at Japan Parliament in Tokyo, she choses to turn towards design.
Continuing with working as an administrator at the Bouroullec Studio between 2003 and 2010, she graduates from ENSCI design School in 2007. In 2008, she is awarded Grand Prix du Design de la Ville de Paris and wins the Prize for the Public of Design Parade at La Villa Noailles the year later. In 2010, Constance Guisset is named among the Ten designers of the year in Maison et Objets, Now! Design à vivre and wins the Audi Talents Awards.
In 2007 Constance Guisset established her own studio in Paris. She essentially creates objects but also works on stage design or video.
Since setting up her own practice, she has developed several furniture projects such as: Mezzanine (2008, cage – aquarium), Tri3 (2008, trash separator bin.
Aide à project of VIA), Vertigo lamp (2010, enveloping lamp edited by Petite Friture), Duplex (2010, cage – aquarium), Star collection (2010, furniture collection conceived for the French Institute of Turkey in Ankara), Francis mirror (2011, edited by Petite Friture), Dessus-Dessous and Dessous-Dessus lamps (2012), Tourbillon (2012, marvellous object for Christian Dior flagship), Sol (2012, rocking chair edited by Molteni).
In 2009, she conceives the stage design for the solo of Angelin Preljocaj, le Funambule. In 2010, she makes the window design for Galeries Lafayette Maison and the scenography for Laurent Garnier's concert at the Salle Pleyel in Paris. The same year, she designs the scenography for the toy exhibition Petites et Grosses Bêtes at Musée des Arts Decoratifs. In 2011, she wins the Designers' days award for best scenography she had done for Molteni: Conversations with Afra &
Tobia Scarpa. In 2012, during the Milan Furniture Fair, Constance Guisset designs the scenography for Salvatore Ferragamo flagship store and for Established & Sons showroom (1200 m2 exhibition).
During the same period, Constance worked in the realization of two films: in 2006 she filmed Les rêves de Toto et Tata for the Musée des Arts Decoratifs and, in 2010 she realizes Scintillations, a film that was projected on the planetarium dome of Saint-Etienne.
In 2012, takes place her first personal show, Design – Constance Guisset at the Chapelle des Calvairiennes in Mayenne. The exhibition shows the connection between different works in design, scenography and video. It also unveils the creation process by presenting hundreds of scale models that illustrate incessant shape experimentation. Nowadays, Constance Guisset is working on a new stage design for the upcoming Angelin Preljocaj's opera and on a lamp's collection for Euroluce 2013.
Her work is guided by an interest for illusion, lightness and surprise. She creates moving objects to raise amazement and fascination.
CARPETS BY Constance Guisset