Looking for a
custom-made carpet?
We are the specialists in creating custom rugs: you can customize shape, colors and materials!
Do you want to make the rug of your dreams from your own idea?
Do you have a design and want to turn it into a handcrafted rug that will beautify your home?
Are you fed up with standard rugs? Or do you have special decorating needs that can only be solved with a custom rug?
We specialize in creating custom rugs, faithfully meeting our customers' requirements. We have served hundreds of clients all over the world, making carpets of high and very high quality, which have graced the most beautiful and prestigious homes.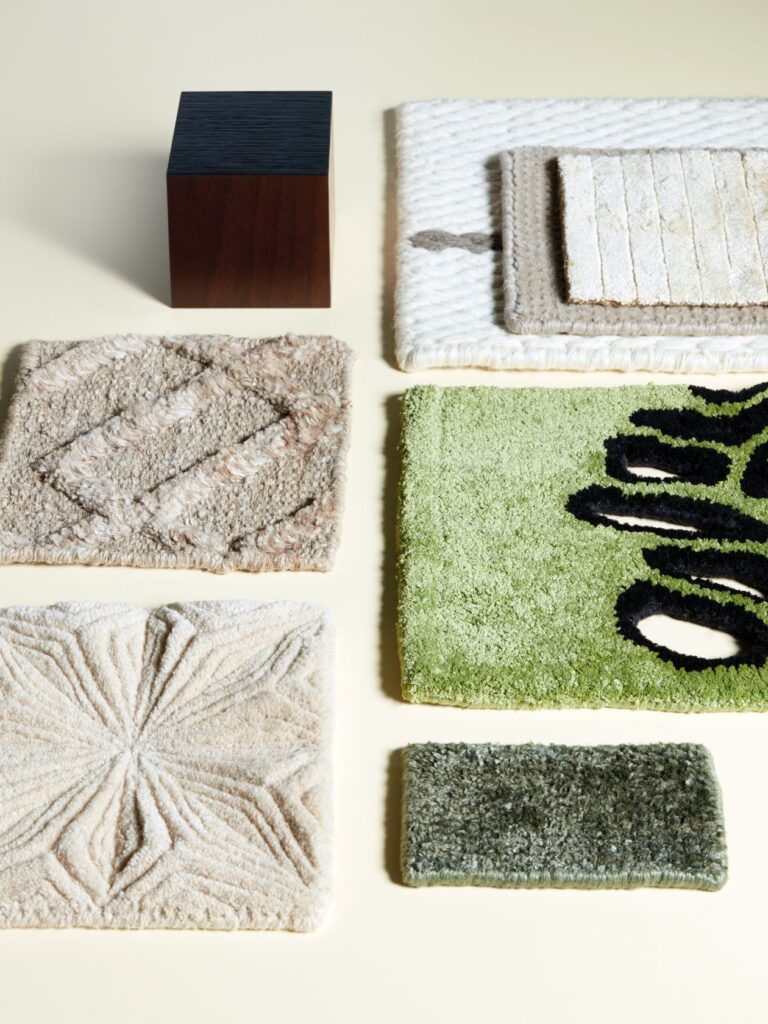 Furnish your rooms with carpets designed by you!
Ask for information, it is without obligation!
How it works
You can customize shape, colors, materials.
Become a designer yourself!
You send us your design, we give you a consultation (no obligation) on how you can turn it into a rug of great value and refinement. If you like our idea, we move on to the making of the artifact.
Specifically, after a careful feasibility study, we define the design of your rug, its cost and time frame. We use only the highest quality materials: wool, silk, hemp, linen, banana silk (and many others). You can choose from over 1200 colors for wool and over 700 colors for silk, viscose and other materials. We can produce a sample, so you can check for exact conformity to your requirements. The progress of the work is documented by photographs so that you are constantly updated.
Here are what the stages of processing are:
DESIGN (study of shape, pattern and size)
IDENTIFICATION OF BEST TECHNIQUE
IDENTIFICATION OF MATERIALS
FINISHING DIRECTIONS
QUOTE
TEMPISTICS
PRODUCTION
CONTROL AND UPDATING
QUALITY CONTROL
SHIPPING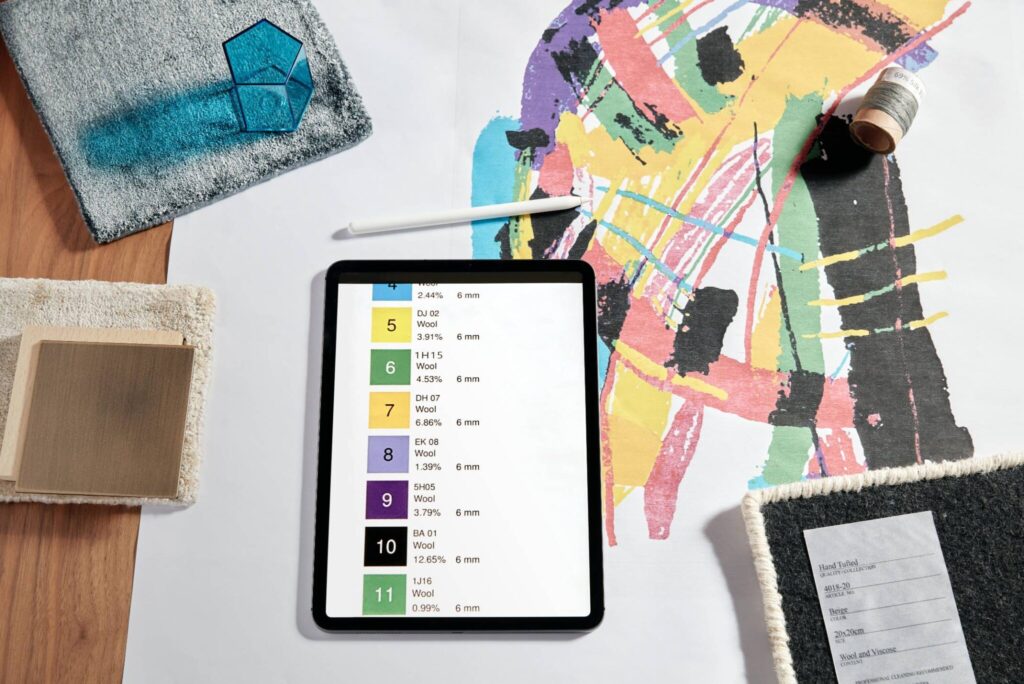 Bring a fully customized handmade rug into your home!
Ask for information, it is without obligation!
Why choose us?
We create custom rugs by collaborating with the best master knotters in Asia
We are recognized specialists in making custom carpets. We have produced thousands of custom rugs. Our customers come from all over the world.
We are the recognized specialists
We have a solid international reputation in creating custom rugs.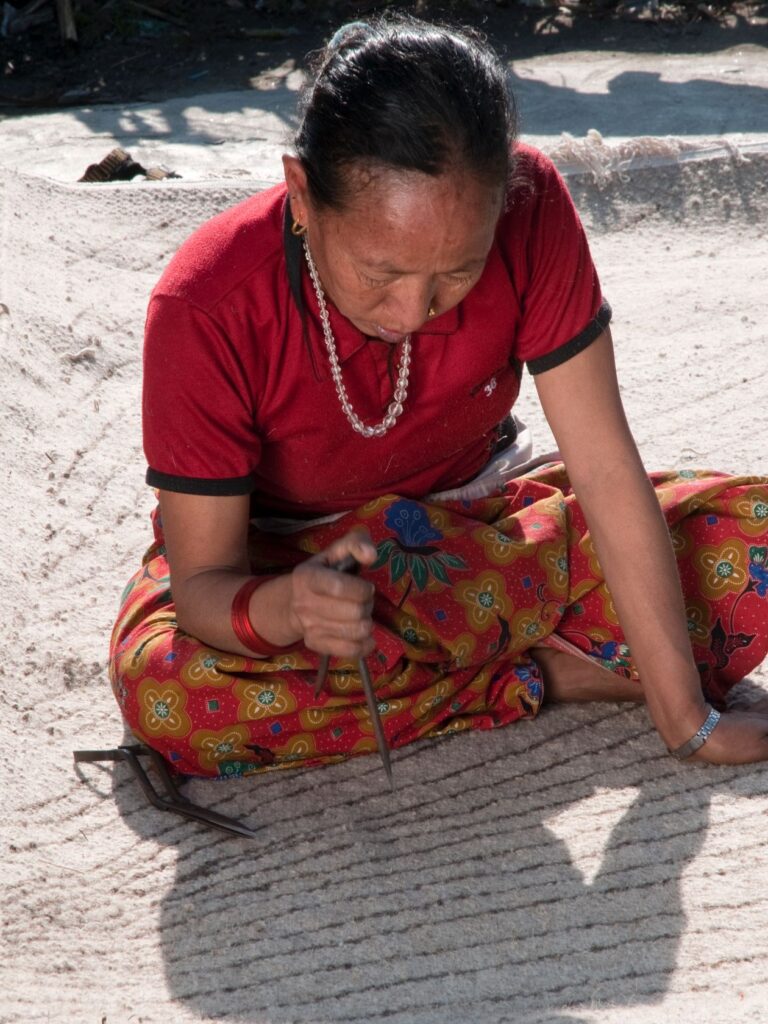 Highest quality
We offer the highest quality craftsmanship you can find on the international market.
Maximum customization
You can customize shape, colors and materials! We make the rug from your own design or, more simply, from your own idea. Or you can customize one of the rugs in our collections, choosing from hundreds of patterns, all signed by the world's greatest designers.
We involve you in every stage of creation
We choose together with you the most suitable materials. We choose together with you the best processing technique. We advise you on the shape and colors best suited to your furniture needs.
Pure Asian craftsmanship
Your rug will be made by the hands of Asia's best master knitters.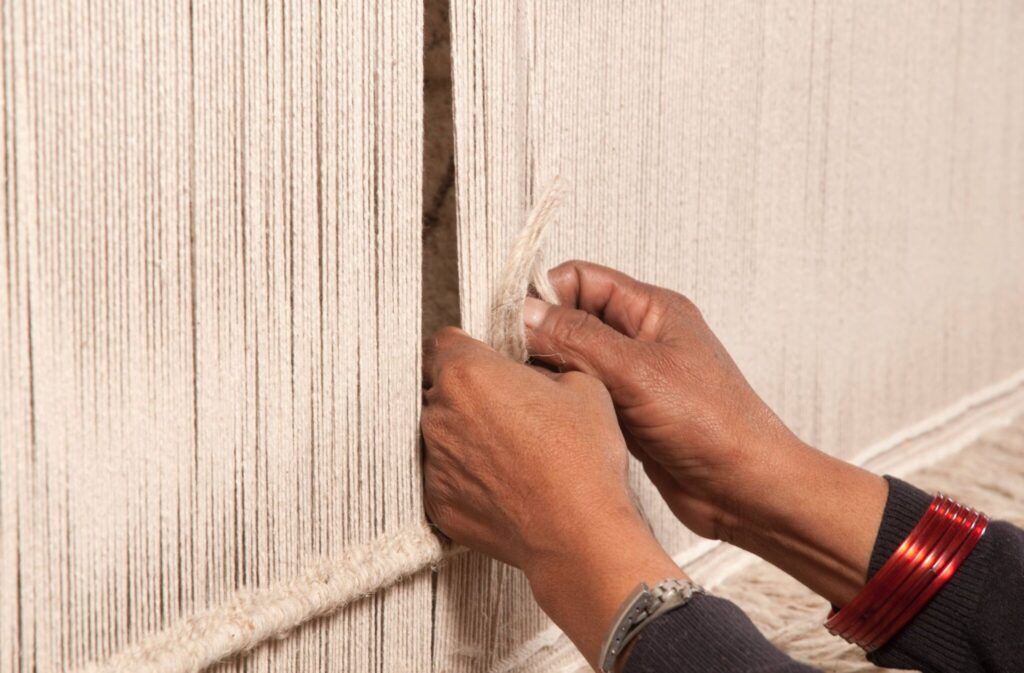 "Fair trade" and sustainability
No person will be exploited: our rugs are created in "fair trade." In addition, all our artifacts respect the environment, since they are 100% environmentally sustainable.
Budget adherence and punctuality
You have the assurance that your budget will be met to the penny. We will not overrun with production costs, so you will not have any unwelcome surprises. In addition, we will meet the agreed deadlines: you will receive the carpet directly to your home, on the day you specified.
Customer care excellence
Our customer care is H24 and 7/7. This means we will continuously update you on the progress of the work. In addition, customer care will be available to you even after the carpet is delivered, to give you the best advice on its cleaning and maintenance.
The best custom-made carpet possible!
You will be assured of a result that adheres 100% to your wishes. A wonderful carpet to enjoy every moment together with your loved ones!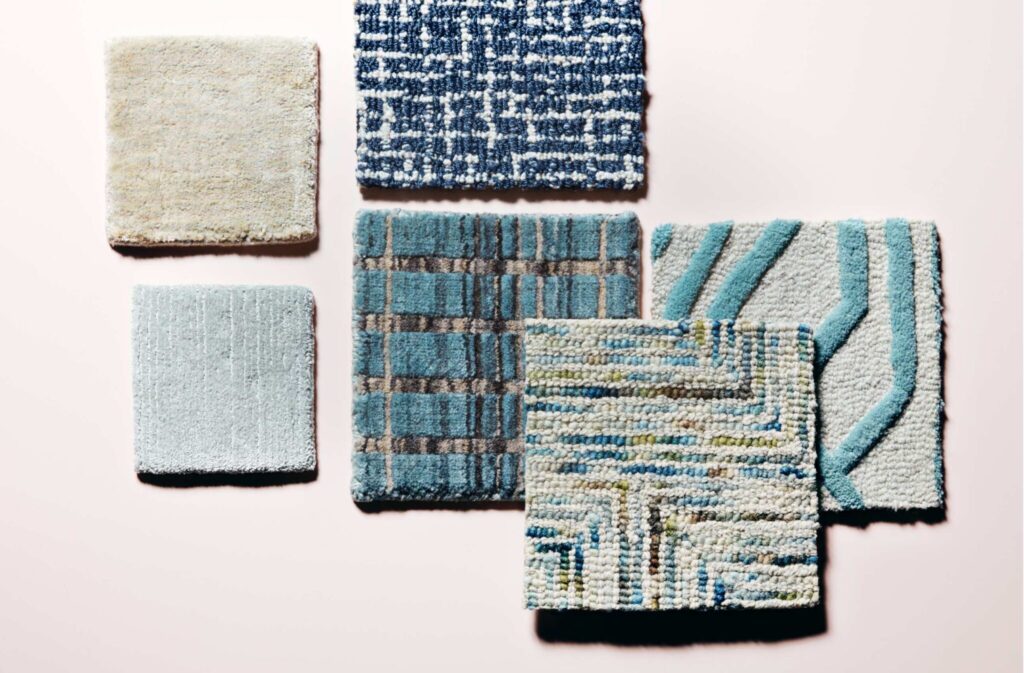 Explain your idea to us, we will help you turn it into a wonderful handmade rug!
Ask for information, it is without obligation!
Testimonials from our custom
100% of our customers are satisfied!
Read what customers say about our professionalism and the quality we can guarantee them. Find out how we have fulfilled all their requests! Find out how we brought the best handcrafted rugs on the market into their homes! Find out how we customized the rugs in every detail!
Beyond Andrea Galimberti's personal empathy that reveals the passion he puts into his work, both in research and realisation, I recognise Nodus's leadership in the introduction of figurativeness, classical, contemporary, naive and placed design, into carpets, which have always been characterised by repetitive abstract motifs.

Cristina Morozzi journalist/opinon leader brand ambassador Istituto Marangoni
Nodus has always represented creativity and quality to me. A varied and eclectic world of colours and geometries in which to get lost… Collaborations with different designers have made Nodus highly recognisable in the international design scene, not only for their aesthetic impact but also for their artistic and cultural value.

Bruno Tarsia – architect and interior stylist
For over ten years, Nodus has woven one of contemporary design's most textured tales: knotting together the ideas of the industry's most imaginative minds with artisan craftsmanship in Nepal and India, before bringing them back to the world stage as one. Translating imagery from designer and maker into a dialect that transcends borders.

Philip Fimmano, curator
I got to know Nodus a few years ago. I was immediately impressed by the variety of products on offer. Excellent service for strong customisation, both of sizes and of colour and yarn. The quality then confirmed the seriousness of the company. In addition, the designer carpet collection is unique, they are all works of art, of great taste and value. It is worth a visit to the beautiful showroom in Milan … I absolutely recommend it!!!

Raffaella Tagliabue – interior designer
Make the custom rug of your dreams!
Ask for information, it is without obligation!
Free guide to custom rugs
Download our guide on custom rugs!
Learn all the secrets of custom rugs! Don't miss our free guide to customizing rugs, so you can understand how to make the best choice for your decorating needs.
Bring the beauty and prestige of a custom rug into your home!
Ask for information, it is without obligation!
From idea to product
Make your own carpets with Nodus
Work with an experienced company that can provide you with designer carpets Contact us now and we will show you how:
get more cost and time options
guarantee the result with our methodology
buy quality handmade carpets
Can we help you?
Customised offer, no commitment required