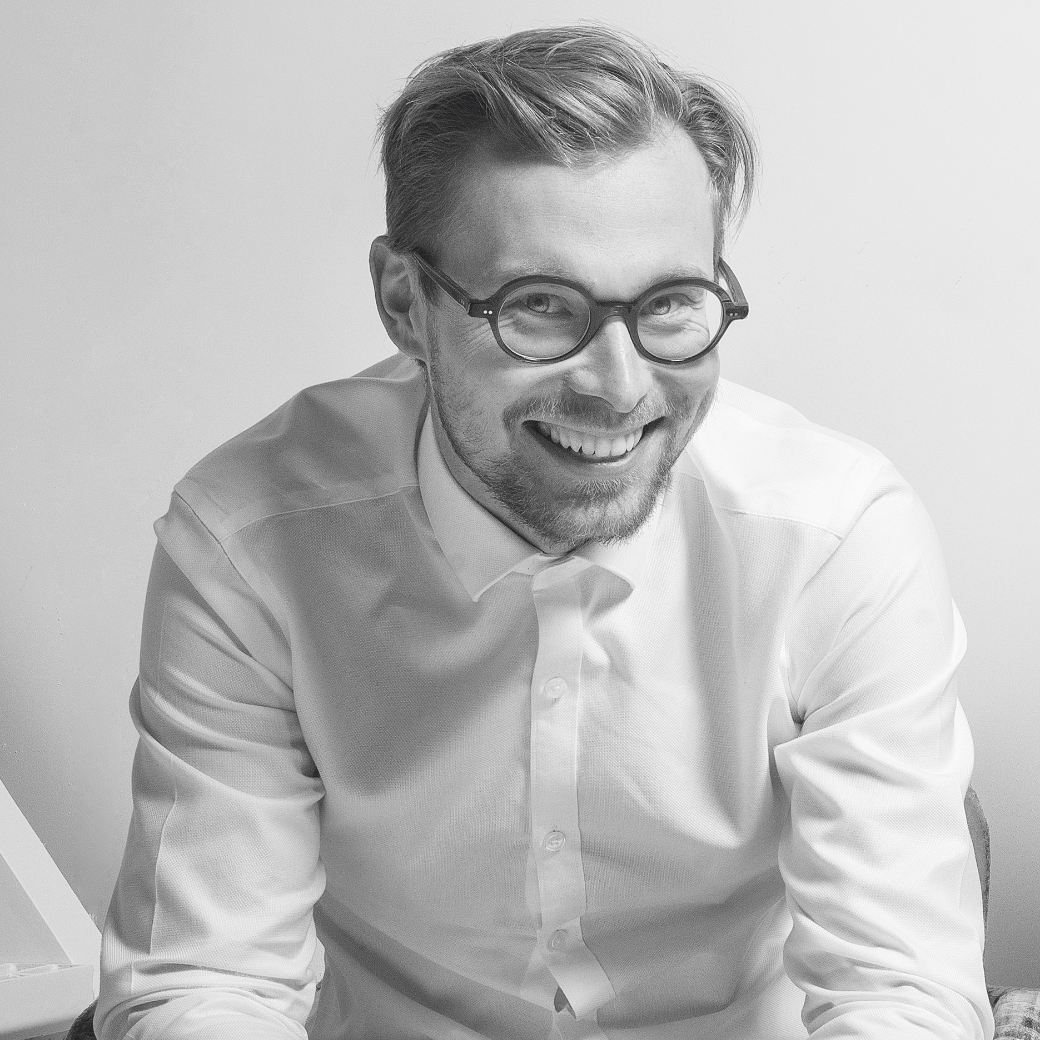 Sebastian Jansson
La visione nascente del designer industriale finlandese Sebastian Jansson è sia contemporanea che internazionale nella sua espressione di forma, materiale e presentazione.
Attraverso la sua vasta conoscenza concettuale Sebastian e il suo team hanno sviluppato progetti di notevole diversità – che vanno da pezzi unici da galleria a prodotti altamente industriali, sia con aziende di successo in fase di crescita che con marchi industrialmente significativi.
Una serie di imprese hanno definito Sebastian Jansson come una delle scintille luminose della Finlandia per una generazione di giovani designer costretti a sfuggire all'ombra del modernismo scandinavo.
Jansson ha studiato design industriale all'Università di Aalto, al Politecnico di Milano e all'ENSCI-Les Ateliers. Oggi Jansson ha sede a Helsinki e lavora a stretto contatto con l'industria, dirigendo e sviluppando il design di oggetti di uso quotidiano.
I riconoscimenti includono il premio GOOD DESIGN™ 2014 del Chicago Athenaeum Museum of Architecture and Design, il Rising Star al gala Moto2013 di Aller Media, l'argento nel premio Best of the Year 2012 di Grafia ry, il secondo premio al SaloneSatellite Awards 2010 di Milano.
Tra i servizi su riviste e giornali di design: Wallpaper (UK), WallStreetJournal (EU), Au Feminine (FR), Annabelle (CH), ArtBox (UK), ICON (UK), ICON Yearbook (UK), Grazia Casa (IT), Once Upon a Chair, Gestalten (DE), Finnish Design Yearbook (FI), ZERO (IT), Vogue Living (AU).
Lavori esposti in musei, gallerie e festival come il Salone del Mobile (IT), Blickfang (CH), DMY Berlino (DE), Stockholm Design Week (SE), SZIIDF Shenzhen (CN), Formex (SE), Habitare (FI), Design Forum Showroom (FI), SaariahoJärvenpää gallery (FI), Highlight Gallery (FI), Design Museum Helsinki (FI), Nokia World (FI), LDZIGN (PL), Science Gallery (IR), Galerie Celal (FR)
TUTTI I TAPPETI DI Sebastian Jansson