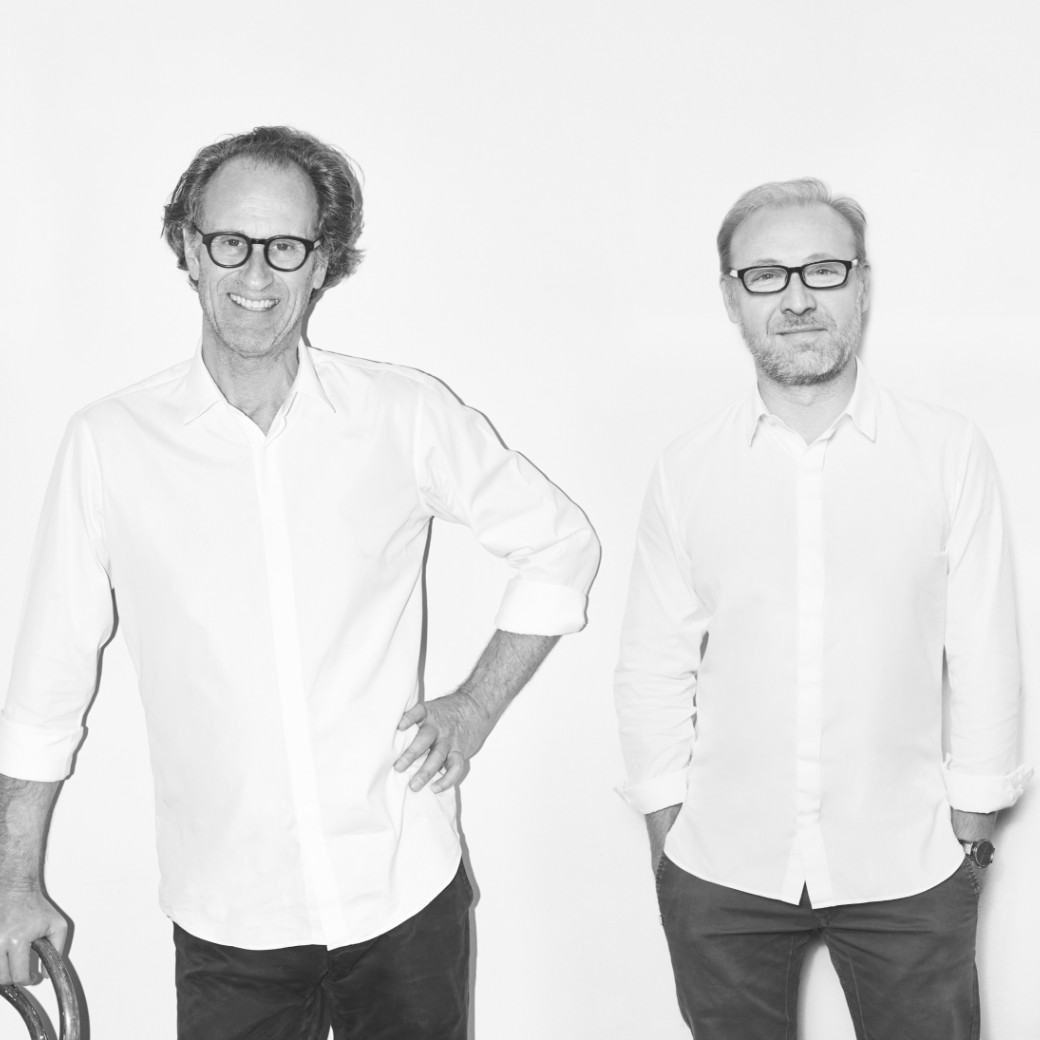 Matteo Thun & Antonio Rodriguez
Un uomo in mezzo. Matteo Thun è nato a Bolzano, Italia, nel 1952. Ha studiato all'Accademia di Salisburgo sotto Oskar Kokoschka, e ha preso la laurea in architettura a Firenze nel 1975, con Adolfo Natalizi. Trasferito a Milano nel 1978 ha incontrato e iniziato a lavorare con Ettore Sottsass. Nel 1981 è stato socio fondatore del Gruppo Memphis, il movimento di design che ha dato forma a numerosi eventi negli anni 80. L'anno successivo, l'Accademia di Vienna per le Arti Applicate gli ha assegnato una cattedra in design del prodotto e ceramica. Lasciando il gruppo Memphis, ha fondato lo studio Matteo Thun a Milano nel 1984 e ha lavorato come Direttore Creativo per Swatch dal 1990 al 1993. Matteo Thun ha vinto il premio Compasso d'oro dell'ADI tre volte per l'eccellenza del design. Il suo Side Hotel di Amburgo è stato scelto come Hotel dell'anno nel 2001, il Vigilius
Mountain Resort ha vinto il Wallpaper Design Award nel 2004 e il Radisson SAS di Francoforte è stato scelto come il miglior hotel aperto nell'anno con il Worldwide Hospitality Awards del 2005. Matteo Thun è stato scelto per la Interior Hall of Fame di New York nel Dicembre del 2004 ed è membro del RIBA, la Royal Association of British Architects.
TUTTI I TAPPETI DI Matteo Thun & Antonio Rodriguez