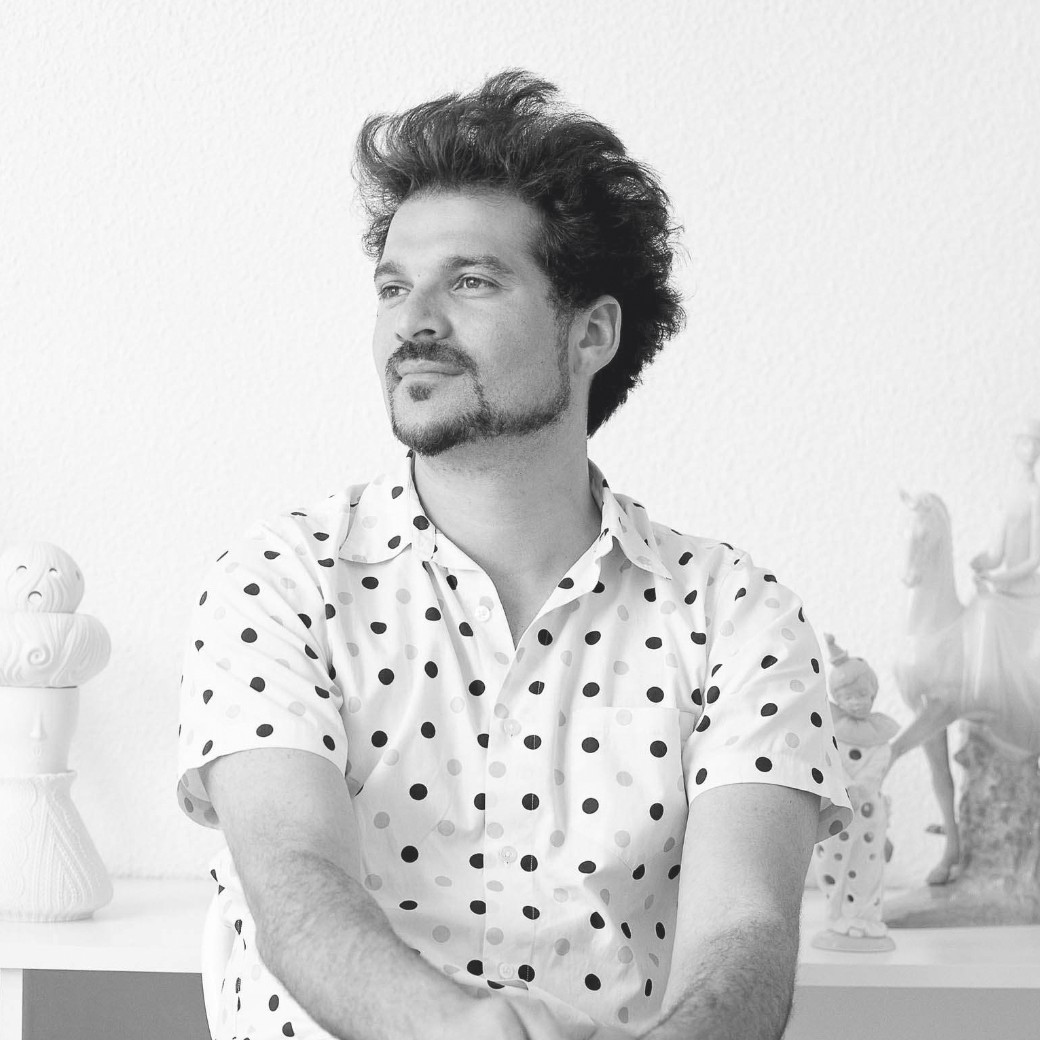 Jaime Hayon
L'artista-designer spagnolo Jaime Hayon è nato a Madrid nel 1974. La rivista Times ha inserito Hayon tra i 100 creatori più rilevanti del nostro tempo e la rivista Wallpaper lo ha indicato come uno dei creatori più influenti dell'ultimo decennio. Con uffici in Italia, Spagna e Regno Unito, l'interesse principale di Hayon è trovare sfide e nuove prospettive. La sua visione confonde le linee tra arte, decorazione e design riportando un rinascimento di oggetti finemente lavorati e intricati nel contesto della cultura del design contemporaneo: creando mobili, prodotti, interni, sculture e installazioni artistiche.
Il suo stile unico è stato esposto per la prima volta in "Mediterranean Digital Baroque" alla David Gill Gallery di Londra, seguito da molte mostre e installazioni allestite nelle maggiori gallerie e musei del mondo. La sua preoccupazione per la conservazione delle abilità artigianali e il suo modo di sfidare il design lo ha portato a sviluppare lavori rinomati per Baccarat, Fritz Hansen, The Groningen Museum, Bisazza, Bosa, La Terraza del Casino, Lladró, Magis, Established & Sons e Faberge tra molti altri.
La sua influenza e varietà ha ricevuto importanti premi internazionali come Elle Deco International Award 2006, Elle Deco Germany: 'Best International Designer' 2008, 'BEST DESIGNER' per ELLE DECO JAPAN nel 2008, AD RUSSIA 'DESIGNER OF THE YEAR' 2009, MAISON OBJET DESIGNER OF THE YEAR 2010. Nel 2008, Jaime è stato ospite d'onore alla Biennale Interieur del Belgio, la persona più giovane che abbia mai ricevuto questo riconoscimento.
TUTTI I TAPPETI DI Jaime Hayon